US Drone Strikes Pound Somalia: 150 Al-Shabab Militants Reported Dead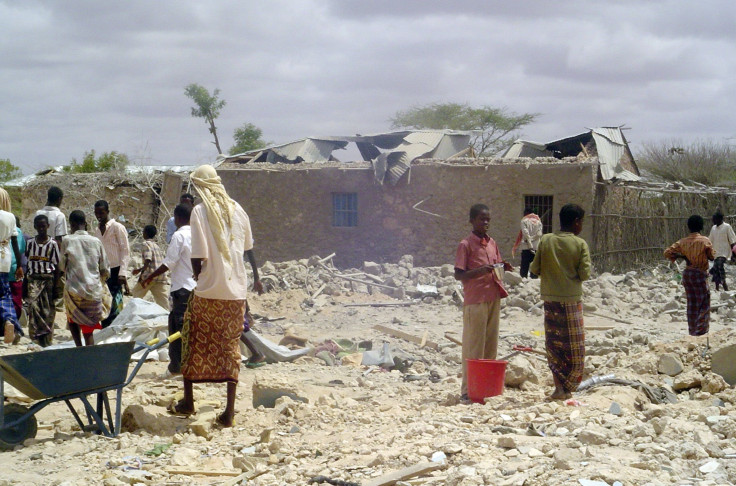 U.S. drone strikes killed more than 150 militants aligned with the al Qaeda-affiliated al-Shabab group in Somalia, the Pentagon said Monday. Spokesman Capt. Jeff Davis said the air assault targeted a training camp where fighters were preparing to carry out a "large-scale" attack, the BBC reported.
"We know they were going to be departing the camp and they posed an imminent threat to U.S. and [African Union] forces," Davis said. "Initial assessments are that more than 150 terrorist fighters were eliminated."
The strikes, which included bombs and Hellfire missiles, reportedly occurred overnight Sunday at a camp about 120 miles north of the country's capital, Mogadishu. The group appeared to be in "some kind of ceremony" as the strikes were launched, an unnamed official told NBC News.
Al-Shabab has launched a violent insurgency against the Western-backed government since 2006. The group holds some rural areas and has imposed a strict interpretation of Islamic law, but was driven out of Mogadishu in 2011. Insurgents frequently carry out attacks against African Union soldiers who are stationed in Somalia to help defeat them.
Al-Shabab has claimed a series of recent high-profile attacks, including bombings last month at a busy restaurant in Baidoa, a southern Somali city.
© Copyright IBTimes 2023. All rights reserved.