US Ebola Patient Thomas Eric Duncan's Body To Be Cremated To Prevent Spread Of Infection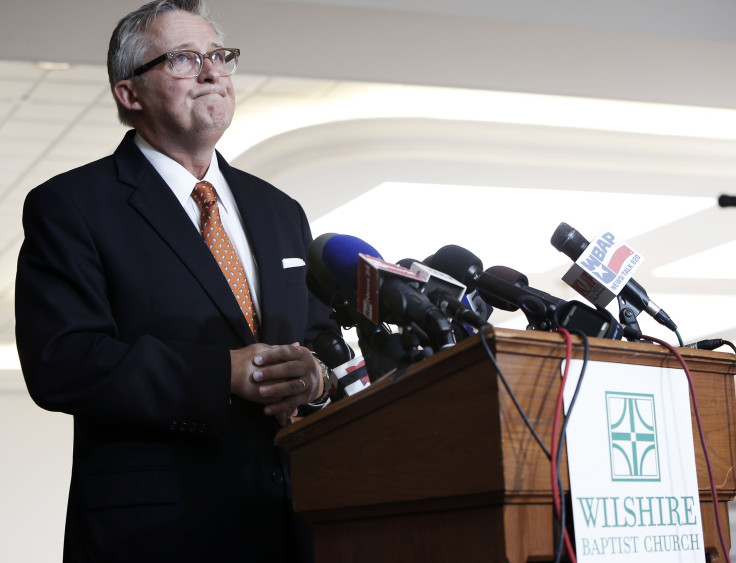 The body of Thomas Eric Duncan, the first Ebola patient to have died in the U.S., will be cremated per the Centers for Disease Control and Prevention's guidelines, Texas health officials said Wednesday. Duncan's remains, as with any Ebola patient, are cause for concern because the virus can live in bodily fluids as long as they remain wet and at room temperature, NBC News reported.
The CDC has strict recommendations for handling the remains of someone killed by Ebola, including avoiding an autopsy. The health agency says the body should be cremated and sealed in an airtight casket.
Duncan died Wednesday morning at Texas Health Presbyterian Hospital in Dallas. He arrived in the U.S. from Liberia on Sept. 20 and began showing symptoms of Ebola four days later. He sought care on Sept. 26, but was turned away even after he informed the hospital staff that he had recently been in Liberia. The hospital later blamed the misunderstanding on a computer glitch. Duncan returned to the hospital two days later when his symptoms worsened.
As many as 80 people may have come into contact with Duncan or his family before he was hospitalized, including several school-aged kids. Four of Duncan's family members were quarantined and monitored for infection.
Duncan had come to the U.S. to marry his girlfriend, who was in "great shock" and "despair" after learning of Duncan's death. "It was a painful and difficult time for her," a local pastor in Dallas told reporters, according to CNN. "She expressed that in her own personal way, with great emotion." Duncan's family will seek answers from the hospital over his death, including why the patient was not screened for Ebola during his initial visit and why he was not given blood containing antibodies like some other Ebola patients.
© Copyright IBTimes 2023. All rights reserved.