US Ebola Survivors Enter Odd Post-Recovery World Of Fame, Anger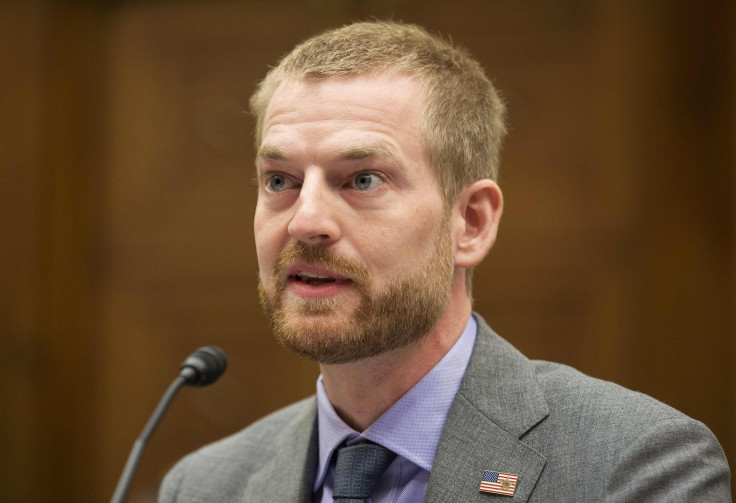 Surviving Ebola takes a heavy toll on any person's body, but for American survivors of the deadly virus, the post-recovery period has presented a whole host of new challenges, opportunities and general weirdness. The first few Ebola survivors in America have become celebrities of the strangest kind, people who are simultaneously elevated to sudden fame, celebrated for their resilience and derided for their perceived threat against the greater healthy populace.
The first two Americans to contract Ebola in the current epidemic were Christian aid workers Nancy Writebol and Dr. Kent Brantly, both of whom caught the disease while working in West Africa to help stop its spread. They both contracted the disease this summer and were flown from Liberia to Atlanta in early August for treatment at the city's Emory University Hospital, where they survived following a difficult battle with the virus.
Their diagnoses shocked the American population, which had long viewed the Ebola outbreak as a foreign problem that would never cross the Atlantic Ocean. Writebol and Brantly were immediately became household names and the faces of the outbreak. Brantly was thrust into a press conference following his release from Emory, and both he and Writebol were hounded by media for weeks after they recovered. The survivors granted interviews and offered messages of hope and solidarity to an American public that was reassured that the disease was beatable.
"As a medical missionary, I never imagined myself in this position," Brantly said at a press conference. "When my family and I moved to Liberia last October to begin a two-year term working with Samaritan's Purse, Ebola was not on the radar. We moved to Liberia because God called us to serve the people of Liberia."
Thomas Eric Duncan, the first person to die of Ebola in the U.S., has also become part of the public debate on how the U.S. health system treats Ebola victims. Duncan flew to the U.S. from Liberia after being exposed to the disease. He checked himself into a Dallas hospital shortly after his return, only to be discharged and then return a few days later with the acute symptoms that presaged his death.
Duncan represents perhaps the most controversial of Ebola cases in the U.S., as news personalities, politicians and average citizens alike have derided him for endangering the American population by bringing the disease here. The circumstances of his care -- including revelations that nurses who cared for him were not properly equipped or trained to handle Ebola and two of them were infected -- added to the tide of anger about his case. He is now perhaps the most famous Ebola victim to date.
The two most recent Ebola victims-turned-household names are two nurses who cared for Duncan, Amber Joy Vinson and Nina Pham. Pham has mostly avoided criticism because she simply contracted the disease while doing her job in difficult conditions beyond her control. But, for some Americans, Vinson has replaced Duncan as the new Ebola villain. She traveled from Texas to Ohio and back after being exposed to Ebola while treating Duncan, which has led to some people calling for her death on Twitter.
Apart from the Ebola patients, Dr. Thomas Frieden, director of the U.S. Centers for Disease Control and Prevention, has also become known, for the first time for many Americans, amid withering criticism over his efforts to calm the public and ensure Ebola won't spread across the U.S.
© Copyright IBTimes 2023. All rights reserved.