How To Stop An Ebola Outbreak: Lessons From Nigeria And Senegal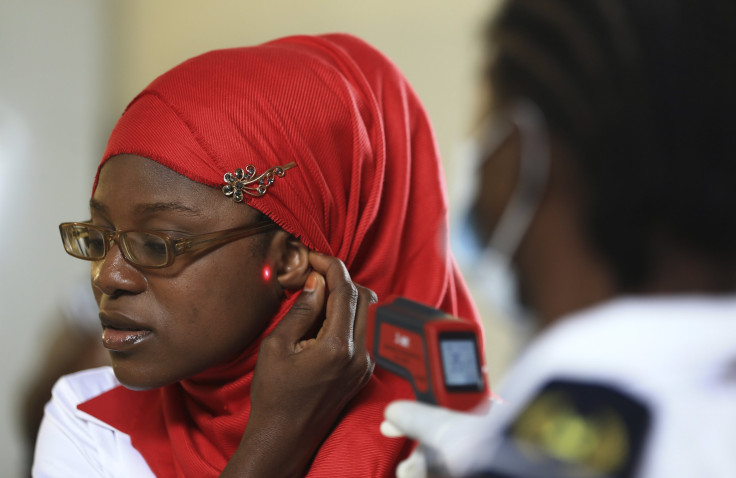 As the Ebola virus has ravaged Guinea, Liberia and Sierra Leone, neighboring West African nations have so far remained largely unaffected because of robust response and prevention tactics. Nigeria and Senegal, both with significantly weaker health care systems than the United States, have so far staved off the virus that's killed more than 4,500 people in their region in a mere three months.
The manner of transmission to Nigeria and Senegal mirrored the virus' travel to the United States: through one person, or the so-called "patient zero." A Guinean university student brought Ebola to neighboring Senegal through unknown means, while Patrick Sawyer, a Liberian, arrived in Nigeria by air. After months of stringent monitoring and treatment regimens, both countries are poised to be declared Ebola-free by Monday.
The Nigerian response started off clumsily, with inadequate initial response and delayed support from health officials. But Nigerian authorities swiftly recovered. In what the World Health organization calls "a piece of world-class epidemiological detective work," the government ended up tracking 100 percent of all potential Ebola contacts in Lagos, the largest city, where Sawyer landed, and 98 percent of contacts in Port Harcourt, where his nurse visited family.
Contact tracing is perhaps the most crucial action needed to fight an outbreak, particularly at the outset. "If you do [contract tracing] properly, you can shut down any outbreak," Dr. Anthony Fauci, director of the U.S. National Institute of Allergy and Infectious Diseases, told MSNBC.
There were 19 cases of the virus in Nigeria out of the 894 people Nigerian officials traced as potentially at risk. Eight of them died. Nigerian officials made an astounding 18,500 face-to-face visits, highlighting how cautious officials must be to ensure Ebola is contained.
Senegal's "patient zero" sought treatment and lied about his travel history. It wasn't until a week had passed that doctors found out he came from Guinea, an adjacent country, and potentially had Ebola. They immediately admitted him to a specialized hospital for Ebola testing. Senegalese officials tracked 67 total contacts of the patient, all of whom underwent voluntary quarantine and twice-daily monitoring by Red Cross workers. None ended up contracting the virus and the first victim survived.
Other neighbors of the hardest hit West African countries stepped up their prevention campaigns to ward off any cases within their borders. An official at the U.S. Embassy in Cote D'Ivoire told International Business Times that the Ivorian government sent out a "barrage" of informative text messages when the outbreak began picking up steam in neighboring Liberia and Guinea. The Ivorian government encouraged people to sanitize and minimize contact. She said Mali has similar programs in place.
Both Cote d'Ivoire and Senegal closed their borders. Ivorian officials have advised its citizens to notify authorities about illegal crossings from Ebola-stricken countries, to which they respond and quarantine appropriately.
In the U.S., government leaders are running to keep up after the death of Thomas Eric Duncan, a Liberian national who traveled to Dallas last month after contracting Ebola. He later died in his hospital bed. The Centers for Disease Control and Prevention sent at least one investigator to Ohio to assist finding everyone who had contact with Amber Vinson, a Dallas nurse who flew to and from Cleveland after treating Duncan. Fellow nurse Nina Pham also contracted Ebola after caring for Duncan.
The CDC has forbidden anyone being monitored for Ebola from traveling on public transportation. The Ohio Department of Health asked doctors this week to diagnose by phone if possible and to notify a local hospital if they suspect a case of Ebola.
Despite a rough start by U.S. health officials, Nigeria and Senegal prove that Ebola can be stopped if its caught at the source.
© Copyright IBTimes 2023. All rights reserved.
FOLLOW MORE IBT NEWS ON THE BELOW CHANNELS