US Employment Update: Jobless Claims Nearly Hit 42-Year Low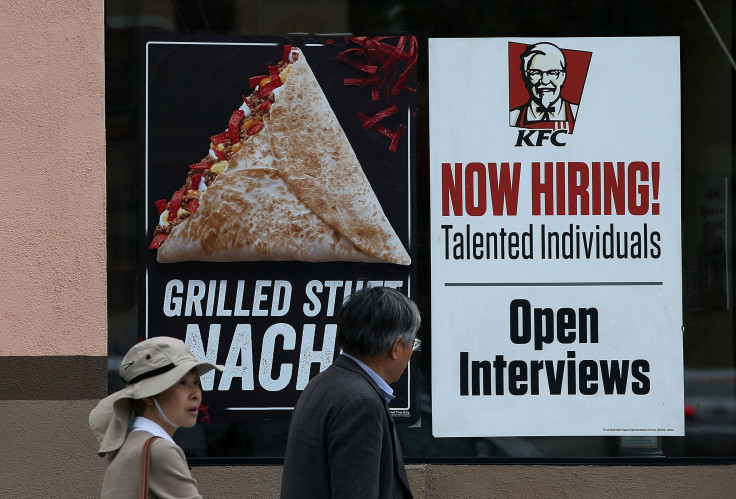 Fewer Americans than expected filed jobless claims last week, bringing the number of applications for jobless benefits close to a 42-year low, according to data released Thursday by the Department of Labor. Mid-July of this year marked the lowest point of jobless claims since 1973, but last week came very close to that, Reuters reported.
The number of new applications for jobless benefits dropped 13,000 to a seasonally adjusted 263,000 applications during the week ending Oct. 3. This is a particularly significant milestone given how many more people make up the U.S. workforce now compared to 40 years ago.
The major dip in jobless claims came as a surprise to economists polled by Reuters, who had predicted a less severe decrease to 274,000 applications. While each week's data on its own can present a limited picture, the four-week moving average still dropped 3,000 to hit 267,500 applications for jobless benefits.
This news comes as a positive note for the markets after last week's monthly employment report was viewed as a sign that the Federal Reserve is unlikely to raise interest rates by the end of this year. The report showing a slowdown in hiring among U.S. businesses last week initially caused a drop in the markets, but the Dow Jones, Nasdaq and S&P 500 recovered within the same day. Employers added 142,000 jobs in September and 136,000 in August, according to Reuters, both of which were well below the average of about 200,000 new jobs per month before that.
In another strong mark for the economy, last week was also the 31st straight week that jobless claims came in below the threshold of 300,000 that typically means a strengthening of the labor market. In addition, the Labor Department said no special circumstances affected last week's applications for jobless benefits.
© Copyright IBTimes 2023. All rights reserved.