More Jobs For New Grads? Employers Want To Hire 15 Percent More College Graduates in 2015-16 Academic Year: Report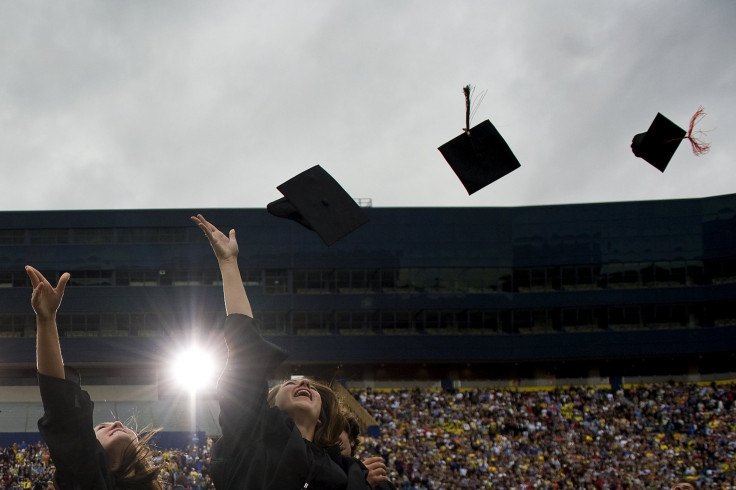 For the third year in a row, college graduates can look forward to more companies making new hires, according to a new report from Michigan State University. Companies are projected to hire 15 percent more college graduates during the 2015-2016 year, driven mostly by company growth, employee turnover and a high number of employees retiring.
"Baby boomer retirements will almost certainly become more critical in the near future, particularly for education, government, finance and professional-service jobs," Phil Gardner, a Michigan State economist and the survey's lead author, said in a statement on the school's website.
Some 31 percent of employers surveyed said retirements are influencing an increase in their hiring, up 19 percent from the same time last year. About 10,000 baby boomers retire each day, and about 44 million Americans are 65 years or older, the Atlantic reported.
The report, which surveyed 4,700 employers across all states, stated 56 percent of companies reported that employee turnover drove their hiring policy — an increase of 11 percent from last year. "Three years ago, employers rarely talked about turnover," Gardner said.
Employers are expected to hire about 23 percent more people with associate's and professional degrees this year, and hire about 15 percent more with bachelor's degrees, the report said. Michigan State's report comes just about a week after the Bureau of Labor Statistics released a job report, showing weaker than expected job growth, according to Forbes.
Last month, U.S. employers added 142,000 jobs, even though about 200,000 jobs were expected to be added. Unemployment is about 5.1 percent.
College graduates also face some of the highest loan debt in history. A June analysis of government data showed that this year, college graduates owe $35,000 in debt on average, up from a $10,000 about 20 years ago. Some research suggests this debt holds some college graduates back from buying a home or getting married.
© Copyright IBTimes 2023. All rights reserved.