US Envoy To Pakistan Summoned To Protest Trump's Bin Laden Comments
Pakistan summoned the United States Chargé d'Affaires in Islamabad on Tuesday to protest against President Donald Trump's recent remarks on the nation's role in fighting terrorism and the killing of al Qaeda leader Osama bin Laden.
"The Foreign Secretary called in the U.S. CdA Ambassador Paul Jones to register a strong protest on the unwarranted and unsubstantiated allegations made against Pakistan," Pakistan's Foreign Ministry said, Reuters reported.
On Sunday, Trump accused Pakistan of sheltering Bin Laden and said the nation "don't do a damn thing" for the U.S.
"He was living in Pakistan, we're supporting Pakistan, we're giving them $1.3bn a year, which we don't give them any more. By the way, I ended it because they don't do anything for us, they don't do a damn thing for us," he said, Al Jazeera reported.
On Monday, Pakistan's Prime Minister Imran Khan took to Twitter to criticize the comments.
"1. No Pakistani was involved in 9/11 but Pakistan decided to participate in US War on Terror. 2. Pakistan suffered 75,000 casualties in this war and over $123bn was lost to the economy. US "aid" was a minuscule $20bn," Khan posted.
He also claimed Pakistan did not back Afghan Taliban insurgents who were attacking the U.S.-backed troops in Islamabad and Afghanistan and also accused the U.S. of using the Asian country as a "scapegoat" for its failures in Afghanistan where the Taliban have become stronger.
"Instead of making Pakistan a scapegoat for their failures, the U.S. should do a serious assessment of why, despite 140,000 NATO troops plus 250,000 Afghan troops and reportedly $1 trillion spent on war in Afghanistan, the Taliban today are stronger than ever before," he said, adding very few allies have helped the U.S. as much as Pakistan in its war on terror.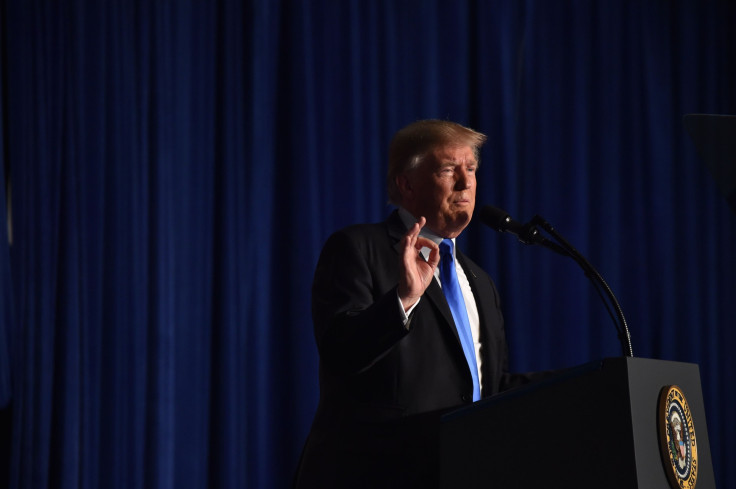 Post Khan's comments, Trump took to Twitter to slam Pakistan.
"We paid Pakistan billions of dollars and they never told us he was living there. Fools! We no longer pay Pakistan the billions because they would take our money and do nothing for us, Bin Laden being a prime example, Afghanistan being another. They were just one of many countries that take from the United States without giving anything in return. That's ENDING!" he posted.
The ministry stated Tuesday that, "Rejecting the insinuations about OBL, Foreign Secretary reminded the US CdA that it was Pakistan's intelligence cooperation that provided the initial evidence to trace the whereabouts of OBL."
The "baseless rhetoric about Pakistan was totally unacceptable," it added.
© Copyright IBTimes 2023. All rights reserved.