US Fed And Treasury To Investigate Bloomberg News Over Possible Privacy Breach Following Revelation That Its Reporters Accessed Confidential Client Data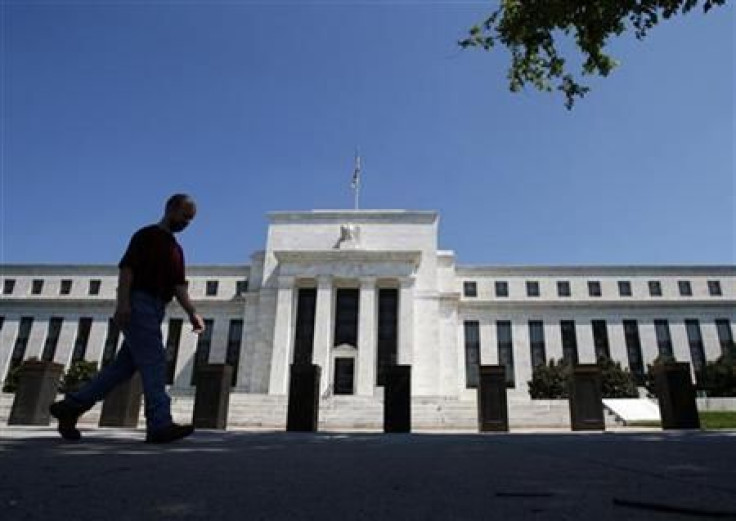 Bloomberg L.P. is under fire after admitting Friday that it has long allowed its news reporters to access certain account information of the clients of its financial-analysis service.
Goldman Sachs Group Inc. (NYSE:GS) was alerted about the practice when a Bloomberg News reporter in Hong Kong asked it about a partner's employment status, pointing out the partner had not logged on to the financial-analysis service in some time. Goldman Sachs was surprised by the account information available to reporters and argued it was sensitive and should not be seen by them, according to Reuters.
"Although we have long made limited customer relationship data available to our journalists, we realize this was a mistake," Bloomberg L.P. CEO and President Daniel L. Doctoroff posted on the Bloomberg Blog Friday.
"Having recognized this mistake, we took immediate action," Doctoroff wrote. "Last month we changed our policy so that all reporters only have access to the same customer relationship data available to our clients."
On Saturday, the U.S. Federal Reserve and the U.S. Treasury Department began looking into this situation, Reuters reported. The Fed and Treasury are both clients of Bloomberg's financial-analysis service.
Because certain financial-market figures are apparently concerned about the information involved potentially being used to gain insight for the purpose of trading, the Securities and Exchange Commission may also be investigating the matter, according to the Guardian. However, the SEC declined to comment about any such probe when contacted by the newspaper.
"To be clear," Doctoroff wrote in his blog post, "the limited customer relationship data previously available to our reporters never included access to our trading, portfolio, monitor, blotter or other related systems or our clients' messages. Moreover, reporters could not see news stories that clients read, or the securities they viewed."
After Bloomberg's former information-sharing policy was disclosed, a source at JPMorgan Chase & Co. (NYSE:JPM) indicated the money-center bank had had an experience similar to that of Goldman Sachs last year, Reuters said. In the JPMorgan case, reporters repeatedly called to inquire whether Bruno Iskil, the so-called London Whale trader who was a member of a team that lost more than $6 billion, had left the bank because he had not logged on to his financial-analysis service in several days, the source with direct knowledge of the issue said. However, JPMorgan did not formally bring the matter to Bloomberg's attention, the source said.
The Bloomberg Professional service has about 315,000 subscribers -- many of them bankers, dealers and other financial-sector employees -- around the world. Service data is highly customized for their business needs.
New York-based Bloomberg L.P. has about 15,000 employees, and around one-sixth are journalists.
To forestall future breach-of-privacy concerns, Doctoroff wrote in his blog post, "[W]e decided to further centralize our data security efforts by appointing one of our most senior executives to the new position of client data compliance officer. This executive is responsible for reviewing and, if necessary, enhancing protocols which among other things will continue to ensure that our news operations never have access to confidential customer data." The company has appointed Steve Ross to serve in that position.
© Copyright IBTimes 2023. All rights reserved.