US Fossil Fuel Subsidies Increase 'Dramatically' Despite Climate Change Pledge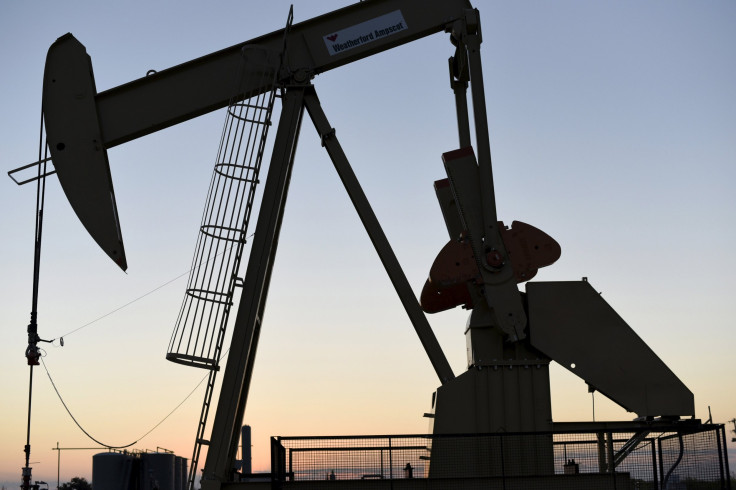 In 2009, the G20 group of nations, which includes the United States, pledged to phase out "inefficient fossil fuel subsidies" to curb greenhouse gas emissions and tackle anthropogenic climate change. However, according to a new report, not only is the U.S. government providing over $20 billion a year to oil, gas and coal producers, the amount has increased by 35 percent since President Barack Obama took office in 2009.
"Since the initial G20 commitment in Pittsburgh six years ago, President Obama has been a leader on this issue internationally. And yet, US subsidies have increased dramatically in his Administration, in line with the increase in US oil and gas production," Stephen Kretzmann, executive director of Oil Change International, said, in a statement.
According to the report -- compiled by Oil Change International and U.K.-based think tank Overseas Development Institute -- national subsidies to oil, gas and coal producers amount to $20.5 billion annually in the U.S., with almost all of those being received in the form of tax or royalty breaks. Federal subsidies amount to $17.2 billion annually, while subsidies in a number of oil-, gas- and coal-producing states average $3.3 billion annually.
"The U.S. is set apart from other G20 countries by the sheer variety of tax exemptions for fossil fuel producers," the report said.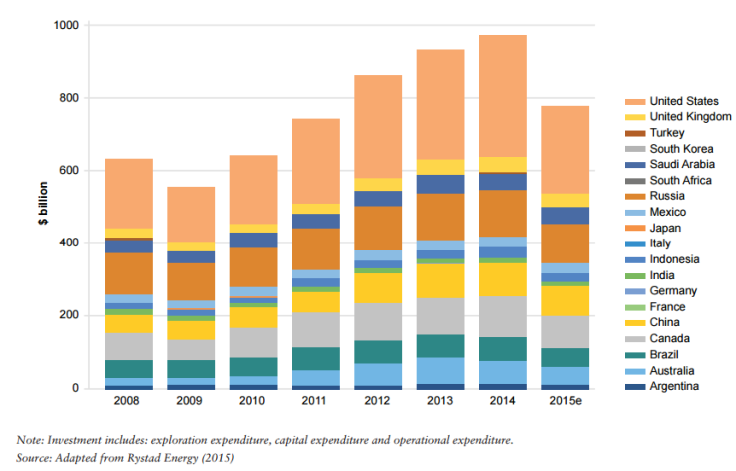 The report noted that, in the U.S., deductions for cleaning up oil spills allows companies to claim the cost as a standard business expense. This provision allowed British oil giant BP Plc to claim $9.9 billion in tax deductions in 2010 following the Deepwater Horizon accident in the Gulf of Mexico, where the company reportedly incurred over $32.2 billion in cleanup costs.
"In 2015, BP reached a final settlement with the US government and five state governments totalling $20.8 billion. However, only $5.5 billion of this is in the form of a non-tax-deductible penalty, and the remainder can be written off by BP," the report said.
The report, which comes just days ahead of a major climate change conference in Paris, also found that the G20 nations -- which account for nearly 85 percent of global GDP -- are spending approximately $452 billion a year in fossil fuel subsidies, effectively undermining their own policies on climate change.
Funds provided by G20 governments for fossil fuel production in 2013 and 2014 included nearly $78 billion a year in national subsidies, $286 billion in state-owned company investments and other public finance support worth $88 billion, according to the report. In the bloc, Russia spent the most on subsidies, providing almost $23 billion. And, investments in fossil fuel extraction by Chinese state-owned firms were the largest of any G20 country, amounting to nearly $77 billion annually.
The report also found that support for fossil fuels like oil and coal by G20 nations was nearly four times higher than the entire world's support for renewable energy, such as solar or wind power.
"It is … increasingly clear that we can only use a small percentage of proven fossil fuel reserves if global warming is to be limited to 2 degrees Celsius or less," the report said. "An increasing share of fossil fuel investments is likely to lose money in rapidly transforming energy markets, creating the risk that government support is diverting finite resources to the development of assets that will end up 'stranded.'"
© Copyright IBTimes 2022. All rights reserved.
FOLLOW MORE IBT NEWS ON THE BELOW CHANNELS