US Gen. Dempsey Says Coalition Needs Ground Troops To Take Back Mosul From ISIS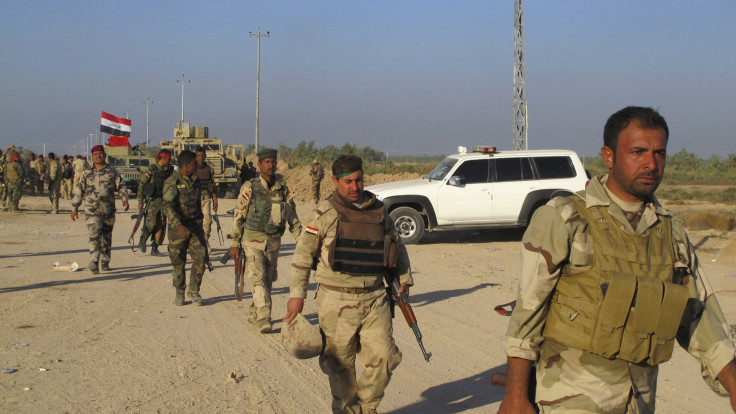 Gen. Martin Dempsey, the chairman of the Join Chiefs of Staff, said during a House Armed Services Committee meeting Thursday that he was open to the idea of sending a small number of U.S. forces to help take back Mosul from the Islamic State group. President Barack Obama has promised that the 3,000 military advisers already in Iraq will serve no combat role, but Dempsey's comments Thursday suggest perhaps a changing viewpoint of the administration.
Dempsey said during the meeting Thursday that Iraqi troops have improved over the last several months and are now waging a more strategic fight against ISIS, also known as ISIL. But, he said, there was still a possibility that U.S. troops will need to intervene and help the Iraqis fight the Sunni militiant group if the situation on the ground worsens.
"I'm not predicting at this point that I would recommend that those forces in Mosul and along the border would need to be accompanied by U.S. forces, but we're certainly considering it," Dempsey said, according to the New York Times. Reuters reported that Dempsey told the committee the U.S. would need at least 80,000 "competent" Iraqi security forces to recapture lost territory, including Mosul.
Mosul is the largest ISIS stronghold in Iraq and the second largest between Iraq and Syria. Raqqa, Syria, is the "capital" of ISIS territory. ISIS took Mosul on June 10 after Iraqi security forces fled their bases in the city. Since then, the militant group has taken over large swaths of land that now stretch from Aleppo all the way to the outskirts of Baghdad.
The U.S., along with dozens of other countries, has created a coalition to combat ISIS in Iraq and Syria. The U.S.-led coalition has launched hundreds of airstrikes against the group, targeting ISIS convoys, training camps and oil facilities. Although President Obama has said the fight against ISIS would not include "boots on the ground," the U.S. and other Western nations have ramped up their support for military factions that already exist in Iraq and Syria.
The U.S. is training and equipping moderate Syrian rebels to fight ISIS in the northern section of the country, and is advising Iraqi forces in bases outside of Baghdad. The U.S. has also given supplies to Kurdish military forces in Kobani -- another major battleground in Syria.
Despite the coalition's effort, though, ISIS is still largely functional. It was rumored last week that U.S. airstrikes killed ISIS leader Abu Bakr al-Baghdadi, but senior U.S. officials said they could not confirm the reports, and ISIS officials vehemently denied the claims.
© Copyright IBTimes 2022. All rights reserved.
FOLLOW MORE IBT NEWS ON THE BELOW CHANNELS