US Has Urged Reforms Abroad To Block ISIS Recruits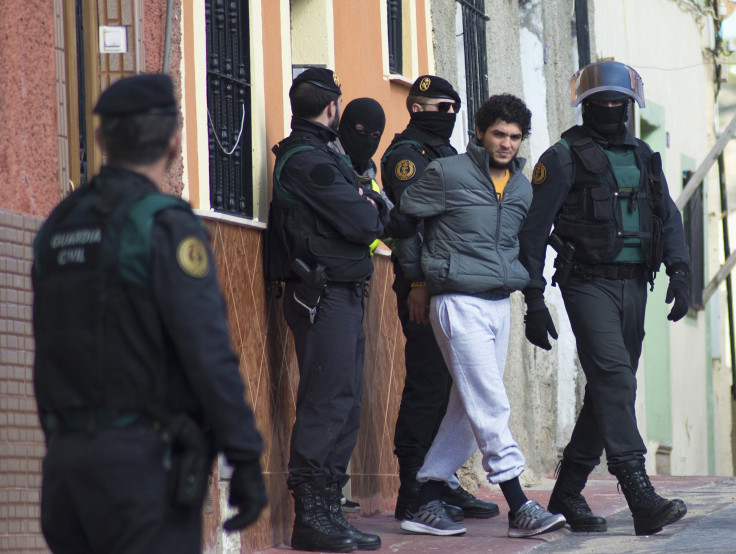 WASHINGTON (Reuters) -- The U.S. Justice Department has provided specific suggestions to governments in Europe and elsewhere on how to strengthen counterterrorism laws in order to arrest would-be foreign fighters before they join groups like Islamic State, according to a policy paper reviewed by Reuters.
U.S. government officials distributed the paper to overseas government agencies earlier this year as part of a push by the Obama administration to track and stem the flow of homegrown foreign fighters from Europe bound for Syria and Iraq, a person with knowledge of the matter said.
Following the Paris attacks earlier this month and this week's security crackdown in Belgium, European law enforcement and intelligence agencies are under pressure to disrupt the replenishment of Islamic State's forces and prevent battle-hardened militants from returning home to carry out attacks.
U.S. officials began lobbying for European countries to enact legal changes targeting Islamic State as early as 2014. But the March 2015 memo details the steps the Justice Department has urged other governments to consider, including prosecuting "aspiring foreign fighters" before they leave for Syria or Iraq.
Specifically, the document urges governments to consider making it a crime to travel to designated areas like those under the control of Islamic State or to attempt to join a group deemed by an overseas government to be a terrorist organization.
"In the United States, this approach has proven very effective in intercepting foreign fighter travel," the document said.
It was not clear what kind of reception the lobbying effort by the Justice Department received or whether any legal changes overseas had been undertaken as a result.
Its disclosure comes at a time of renewed debate about how to balance security with privacy concerns in the United States and new scrutiny of the security risk posed by a visa waiver program that allows citizens of mostly European countries to visit freely.
U.S. prosecutors have used laws banning dealings with foreign militant groups to prosecute dozens of American citizens and residents for crimes related to Islamic State while they are still in the United States.
TARGETING 'PREPARATORY ACTS'
Under U.S. law, federal prosecutors do not have to "establish a link with specific terrorist activities" in order to charge a suspect with a crime, but only show a suspect intended to "support or join" a group the government has already labeled a terrorist organization, the paper noted.
It urged other governments to consider similar steps to criminalize what U.S. prosecutors have called "preparatory acts" for would-be militants and Islamic State recruits.
The U.S. Department of Homeland Security said in a June report that 64 individuals had been arrested in the United States between January 2014 and September 2015 for attempting to join Islamic State or for other "terrorism-related activities" involving the group.
Among that total, the security agency said it had arrested 28 individuals for planning travel to join Islamic State.
In addition to discussions with European officials, Washington has kept up pressure on Turkey to do more to tighten its border with Syria against the two-way traffic of militants of Islamic State and other militant groups.
(Reporting by Mark Hosenball; Editing by Kevin Krolicki and Peter Cooney)
© Copyright Thomson Reuters 2023. All rights reserved.