US Imposes New Sanctions On North Korea Over Sony Hack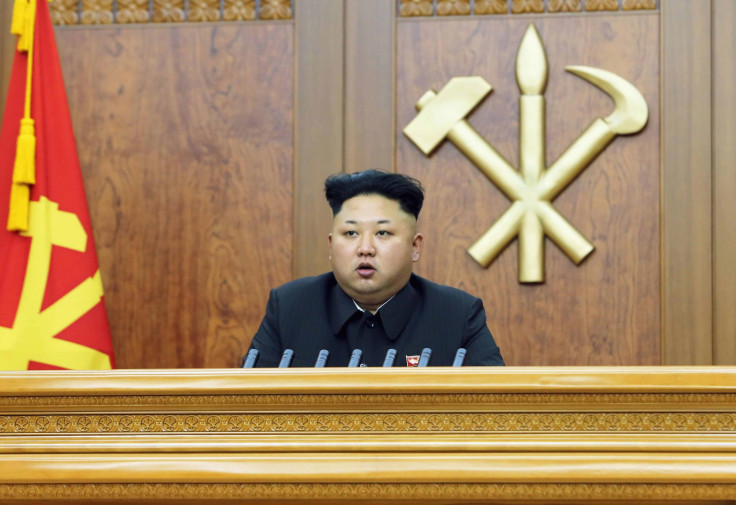 President Barack Obama authorized an additional round of sanctions against North Korea in response to the reclusive country's alleged recent hacking of Sony. Three state agencies and 10 individuals have been identified and prevented from accessing the U.S. financial system, and U.S. citizens have also been banned from conducting any manner of business with them. The North Korean leaders have also had access to property restricted and are barred from entering the United States.
The affected entities are: primary intelligence organization Reconnaissance General Bureau, primary arms dealer Korea Mining Development Trading Corporation, nation's defense research funder Korea Tangun Trading Corporation, and 10 other individuals listed as government employees or representatives of the two corporations. The isolated nation has already been facing international sanctions for its nuclear program, which it uses as leverage in negotiating future aid.
"We take seriously North Korea's attack that aimed to create destructive financial effects on a U.S. company and to threaten artists and other individuals with the goal of restricting their right to free expression," White House Press Secretary Josh Earnest said in a statement that accompanied release of the executive order, according to Bloomberg. "Today's actions are the first aspect of our response."
Obama wrote in a letter to House Speaker John Boehner that he had determined North Korea was behind the Sony hack and that the country poses a "continuing threat to the national security, foreign policy, and economy of the United States."
"The order is not targeted at the people of North Korea, but rather is aimed at the Government of North Korea and its activities that threaten the United States and others," Obama wrote in the letter to Boehner, reports CNN.
"Today's actions are driven by our commitment to hold North Korea accountable for its destructive and destabilizing conduct. Even as the FBI continues its investigation into the cyber-attack against Sony Pictures Entertainment, these steps underscore that we will employ a broad set of tools to defend U.S. businesses and citizens, and to respond to attempts to undermine our values or threaten the national security of the United States," Treasury Secretary Jacob Lew said in a press release, according to CNBC.
He added, "The actions taken today under the authority of the President's new Executive Order will further isolate key North Korean entities and disrupt the activities of close to a dozen critical North Korean operatives. We will continue to use this broad and powerful tool to expose the activities of North Korean government officials and entities."
The United States previously promised to "respond proportionately" when Sony's security was breached in December, which the Federal Bureau of Investigation (FBI) maintained was the work of North Korea. Pyongyang has repeatedly denied any involvement in the hacking incident, but the FBI said in a statement on Dec. 19 that it had collected enough information to conclude that the North Korean government was responsible for the hacks. However, skeptics voiced doubts about whether North Korea had the capabilities to perform such an act. The primary concerns of North Korea's culpability in the incident were that the evidence provided by the FBI was weak or inconclusive after technical analysis. There were also suspicions that the breach might have been an inside job.
© Copyright IBTimes 2022. All rights reserved.
FOLLOW MORE IBT NEWS ON THE BELOW CHANNELS