US And Iran Agree Haider Abadi Is Right Prime Minister For Iraq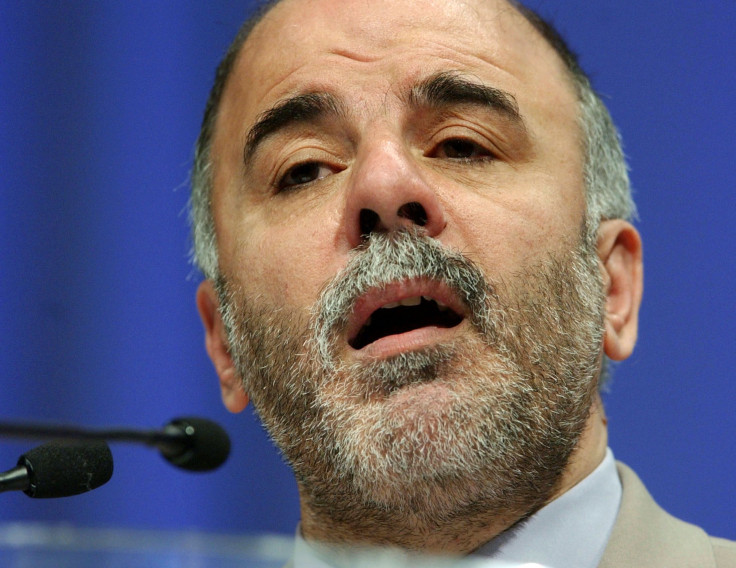 In a rare moment of agreement, the United States and Iran are both standing behind Haider al-Abadi, the prospective new prime minister of Iraq to replace the unpopular but defiant Nouri al-Maliki.
U.S. Vice President Joe Biden spoke with Abadi on the phone Monday, shortly after he was nominated for prime minister by President Fouad Massoum.
Abadi reportedly "expressed his intent to move expeditiously to form a broad-based, inclusive government," while Biden "restated [the U.S.] commitment to fully support a new and inclusive Iraqi government."
The U.S. has cautioned against any action to block the constitutional process of electing a new prime minister, a criticism that appears to be directed toward Maliki, who is refusing to give up power and insisting on a third term. On Monday, President Barack Obama welcomed Abadi's nomination and conspicuously did not mention Maliki's name.
U.S. Secretary of State John Kerry said Monday, "The best thing for stability in Iraq is for an inclusive government to bring the disaffected parties to the table and work with them in order to make sure there is the kind of sharing of power and decision-making that people feel confident the government represents all of their interests."
Kerry in separate remarks expressed the "hope ... that Mr. Maliki will not stir those waters."
Iran, a majority Shia Muslim country and a major influence on Shia politics in Iraq, came out in support of Abadi Monday over its former ally Maliki. Ali Shamkhani, a representative for Ayatollah Ali Khamenei on the Supreme National Security Council, told reporters: "The framework provided by the Iraqi Constitution stipulates that the prime minister has been chosen by the majority group in the parliament." He further asked for "all groups and coalitions in Iraq to protect the national interest."
Both the U.S. and Iran supported Maliki over the years, but he fell out of favor with both for heightening sectarian tensions during his second term as prime minister. His close ties with Iran have worried the U.S. in the past, but his willingness to work with U.S. security forces made for good relations.
The U.S. is also considering more "political, economic and security options" to help stabilize Iraq as power is transferred from Maliki to Abadi and Iraqi forces continue their fight against Islamic State forces in the north. The U.S. has already conducted a slew of airstrikes against ISIS and humanitarian aid drops for refugee populations, but Kerry insists any additional options will not include a return of U.S. troops on the ground in Iraq.
"There will be no reintroduction of American combat forces into Iraq," Kerry said. "Nobody, I think, is looking forward to a return to the road that we've traveled. What we're really looking for here is a way to support Iraq, support their forces with either training or equipment or assistance of one kind or another that can help them to stand on their own two feet and defend their nation."
Under the Iraqi Constitution, a prime minister-designate has 30 days to nominate his subordinate ministers, but Abadi is expected to nominate a government much sooner.
© Copyright IBTimes 2023. All rights reserved.