US Military Urban Combat Training: Virtual Reality Could Be Used To Prepare For Fighting In Megacities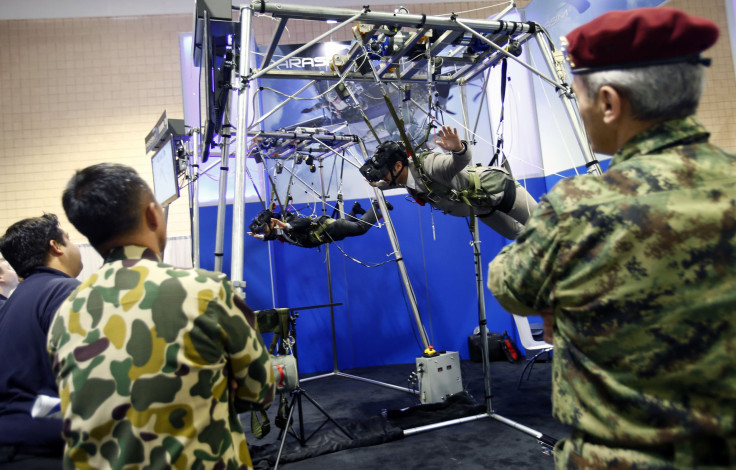 U.S. ground troops from across the main military branches will not be prepared to fight in urban environments in the future, including global megacities that are surrounded by expansive shanty towns, high ranking U.S. military officials have said. While most soldiers train specifically for a country's environment in which they are expected to fight, training for heavily built-up urban environments where skyscrapers dominate the landscape is much trickier, according to a report Monday by Defense News.
"We are going to be on the top floor of a skyscraper evacuating civilians and helping people. The middle floor, we might be detaining really bad people that we've caught. On the first floor we will be down there killing them," said Brig. Gen. Julian Alford, the Marine Corps Warfighting Laboratory commander, earlier this month at the Interservice/Industry Training, Simulation and Education Conference in Orlando, Florida. "At the same time they will be getting away through the subway or subterrain. How do we train to fight that? Because it is coming."
Among the various possibilities that emerged at the conference is augmented virtual reality, which shows a real landscape and other troops but can, using head-mounted displays, superimpose or overlay virtual reality images and effects such as vehicles, explosions and aircraft dropping bombs.
"That type of technology, you could go into a building and any building could become an augmented facility at that point because you are able to augment the building with those types of battlefield effects," said Maj. Gen. James Lukeman, the commander for Marine Corps Training and Education Command. "Some of that technology has great promise in training small units."
While more and more people flock to the world's biggest cities looking for better opportunities, the military leaders at the conference said U.S. troops were increasingly underprepared to deal with the kind of socio-economic unrest that could arise from those that are on the fringes of these megacities.
"We are going to have these megacities that are ringed with these shanty towns and we are going to fight there because it will be the people who are uneducated, unemployed, the young men who are not married and they are mad about their lot in life," Alford said.
One of the main problems is how to train for the unique military environment of massive city. Traditional thinking allowed for troops to train in the jungle, mountains, desert and in cold environments, but replicating a war fought amongst large skyscrapers and in amongst shanty towns with millions of people is far more difficult.
"We can't afford to go out and build a 20-story skyscraper at Twentynine Palms or stack shipping containers that high, we are just not going to do that," said Marine Corps Commandant Robert Neller, who added it's not easy to just go and build something that would simulate a megacity. "So how do you get the sensation or at least make you go through the mental calculus of trying to figure out how you are going to do that?"
© Copyright IBTimes 2023. All rights reserved.