Virtual Reality TV: Will People Actually Watch CNN Presidential Debates On Their Face?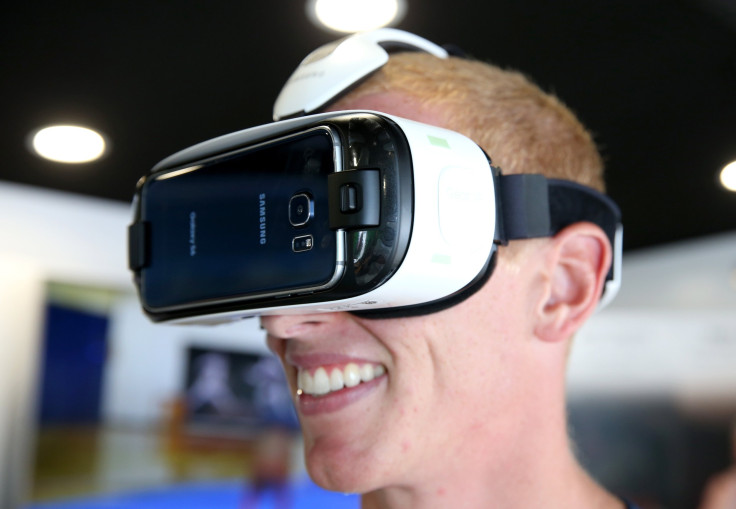 Imagine what it would be like to put on a pair of goggles and be transported into the hall of the next presidential debate. Donald Trump's reverse-quiff is only inches away from your grasp. Maybe you'd put in the time to follow LeBron James, over the shoulder, down the court in the latest Cavaliers game. Or just think of watching your favorite Netflix show with the ability to "choose your own adventure," control the camerawork and shape the flow of the story instead of relying on a team of directors and editors.
Now ask yourself if you'll actually ever feel like doing any of that after plopping onto your couch after a long day at work.
Netflix, Hulu and, most recently, CNN think consumers are ready for it. Although it's in the early stages, virtual reality, or VR, is the latest buzzword in entertainment and media, and the first versions of the technology have already hit the market. MTV hosted a 360-degree VR experience for people watching the 2015 VMAs from their desktops. Netflix has partnered with Facebook's virtual-reality tech Oculus and procued an app for Samsung's Gear VR. Hulu is not far behind. The Samsung goggles will allow users to make the world their "Netflix Living Room," letting them stream 2D shows from anywhere, not to mention explore the worlds of original 3D shows and videogames.
Now some in the news business want in. "Virtual reality isn't the next big niche. It's the next big mainstream thing, and we want to be there," Ed O'Keefe, head of CNN politics, told Mashable in an article about CNN's plan to plug its Democratic national debate into the virtual reality matrix.
"We're bringing people even closer to that moment that could make history, which is a great opportunity," Jason Farkas, executive producer at CNN Money, told International Business Times on Friday.
Lessons From History
The hype is strong, but it smacks of an earlier phenomenon that was supposed to mark "the next generation of home entertainment": 3D TV, which died a slow and agonizing death after a noisy debut in 2010. Manufacturers and broadcasters touted the arrival of a new kind of experience, particularly in the world of sports, with ESPN declaring 3D TV as the next level of a fan's experience.
But by 2013, ESPN canned its 3D channel due to "limited viewer adoption of 3D services to the home." British broadcasters like the BBC and Sky also got off the ride and stopped all production of 3D content. On the manufacturing side, LG and Vizio have stopped equipping cutting-edge 4K televisions with 3D technology. Samsung used to include a four-pack of 3D glasses with a new set. These days, the company throws in a single pair.
Virtual reality TV is still just being born, but is there an echo of 3D in VR?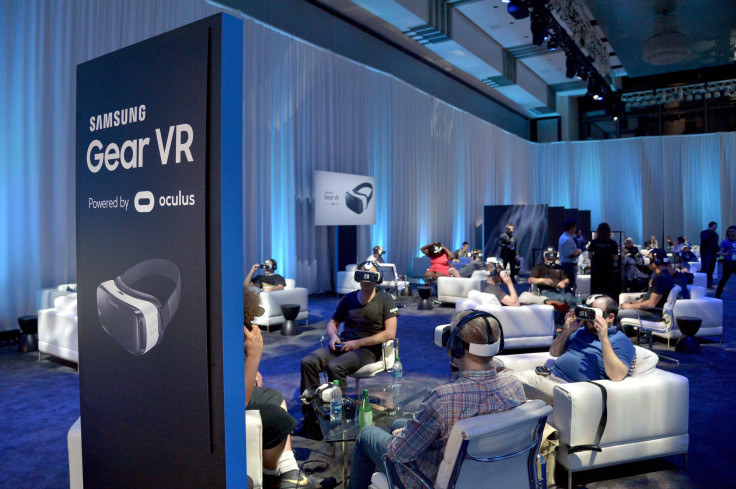 Piers Fawkes, founder and editor-in-chief of PSFK, a site that provides analysis on consumer and corporate trends, told IBT that virtual reality needs to be employed at the right time and place.
"Twelve old duds in a presidential debate -- do I really need to be able to see them in virtual reality?" he said with a laugh. "I think right now CNN's using it as a bit of a fad, but there's nothing wrong with pushing the envelope."
Farkas said the two aren't in the same league.
"First, much of what you need to experience VR is already in your pocket," he said. "In the future, hardware makers will make the technology on your phone. It doesn't require you go out and buy a new TV set, just a relatively inexpensive headset."
Fawkes agrees: Unlike 3D TV, which required speciality hardware from manufactuers and specialty channels from broadcasters, VR, he says, could be something more à la carte. "I personally believe we're gonna see VR evolve in the same way game consoles evolved -- a system you have in your home that you use for some things, but not everything."
The second thing that sets VR apart, according to Farkas, is the sheer shock-value of what you see when you don the Videodrome-headset.
"I've never really seen anyone get in front of a 3D TV and have their jaws drop at the experience," he said. "With VR, it's amazing to see people's experience. They usually are just blown away and say an expletive of some sort."
"The number one thing they say is holy blank, and where can I get more of this," he said.
FOR FREE to continue reading
✔️ Unlock the full content of International Business Times UK for free
offer available for a limited time only
✔️ Easily manage your Newsletters subscriptions and save your favourite articles
✔️ No payment method required
Already have an account?
Log in
© Copyright IBTimes 2023. All rights reserved.