U.S. Mortgage Applications Drop 2.4%: MBA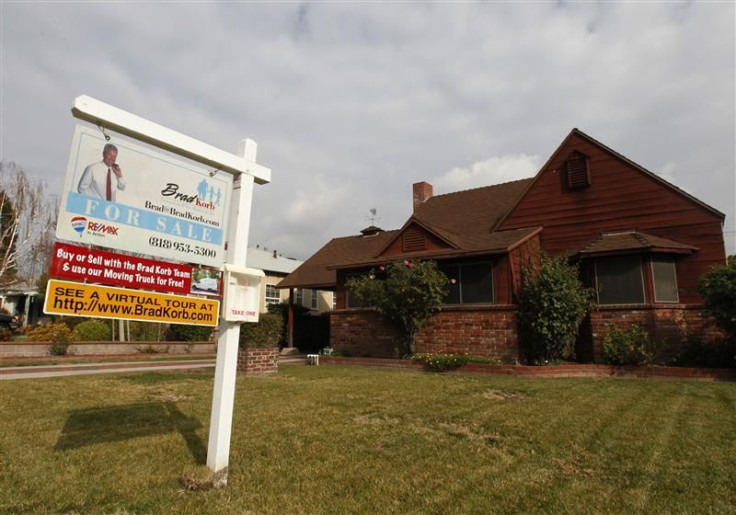 U.S. mortgage applications dropped 2.4 percent on a seasonally adjusted basis in the week ended April 6, compared to the prior week, the Mortgage Bankers Association said Wednesday.
On an adjusted basis, refinances fell 3.1 percent, while mortgages for new home purchases were down 0.5 percent.
The four-week moving average for mortgage applications was down a seasonally adjusted 2.08 percent. The four-week average for purchases was down 2.19 percent, while the four-week refinance index was down 3.45 percent.
In March, investors -- defined as homeowners who don't use the property as a primary residence -- accounted for 8.3 percent of all mortgage applications, compared to 7.4 percent in February. Investors accounted for 9.2 percent of all refinances in March, up from 7.7 percent in the prior month, but only 5.7 percent of all purchases, down from 6.1 percent in the prior month.
The average interest rate for 30-year fixed-rate mortgages of $417,500 or less decreased to 4.10 percent in March from 4.16 percent in February. It was the lowest rate since March 9.
The average interest on a 30-year fixed-rate mortgage over $417,500 was down to 4.43 percent from 4.46 percent the prior month, also the lowest rate since March 9.
The average 15-year fixed-rate mortgage was down to 3.37 percent from 3.40 percent, the lowest rate since March 9.
The survey covers more than 75 percent of retail residential mortgages in the U.S.
© Copyright IBTimes 2023. All rights reserved.