US Navy Halts North Korean Ship Carrying Arms To Myanmar: Reports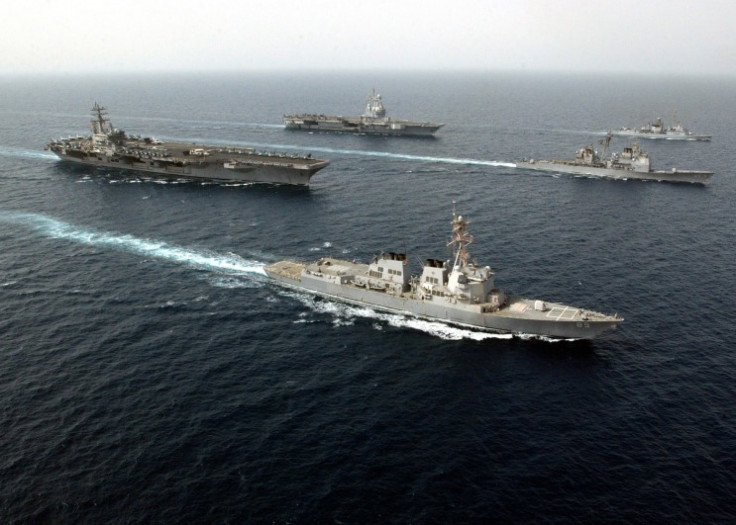 The United States Navy reportedly halted and turned back a North Korean vessel headed for Myanmar (the former Burma) a few weeks ago off the coast of China.
The incident occurred on May 26 when the warship USS McCampbell intercepted a North Korea cargo vessel which allegedly carried missile technology, according to US officials.
Gary Samore, special assistant to U.S. President Barack Obama on weapons of mass destruction, told South Korean reporters that the North Korean ship may have been carrying small arms or missile-related items for Myanmar's military regime.
According to reports, somewhere south of the coast of Shanghai China, the US destroyer came close to the North Korea ship -- called the M/V Light -- and asked to board at least four times, but was refused. After a tense standoff and pressure from some other Asian nations, the North Korean ship then turned around and returned home a few days later, as tracked by US surveillance planes and satellites.
The New York Times reported that the US naval personnel did not forcibly try to board the North Korean craft.
The White House has confirmed the gist of the story, according to AP.
North Korea is under United Nation sanctions that seek to cut its missile and nuclear weapons programs. In June 2009, North Korea conducted a nuclear test, which led to the UN measures. The sanction allows UN member states to intercept North Korean arms shipments.
While this delivery of arms was prevented, the incident raises the larger question of military trade between the governments of North Korea and Myanmar, two of the most repressive and isolated societies on earth – perhaps with Iran also involved.
The depth and extent of the trade is unclear, as are the reasons behind Myanmar's wish to purchase such sophisticated technology when it is so poor.
In March, Bertil Lintner, an expert of Myanmar, wrote in Asia Times Online: Military-run Myanmar's growing weapons ambitions, including new revelations that the reclusive regime is producing long-range Scud-type missiles with North Korean assistance, threaten to destabilize the region and make the Southeast Asian country a new global weapons proliferation hotspot."
© Copyright IBTimes 2023. All rights reserved.