U.S. Plays Role in Japan's Aid, Search, Rescue Efforts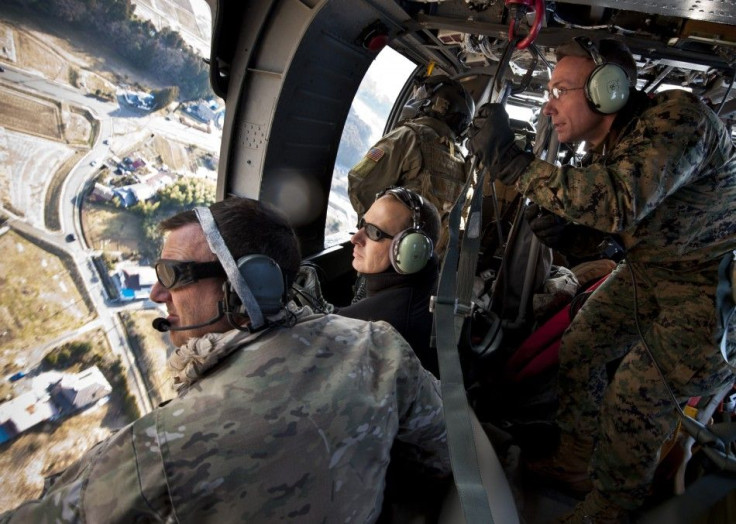 The United States is playing a key role in support of Japan's aid, search, and rescue efforts.
The support comes after a massive earthquake and a devastating tsunami combined to kill thousands of people along the country's northeastern coast. Japan has already dispatched thousands of its own troops.
The 8.9 magnitude quake struck Friday just off the coast of Sendai, a city of over 1 million people. A tsunami then swept away homes and buildings, killing thousands not only in Sendai but in other smaller cities and towns.
Japan's government has requested aid from various countries including the United States. The U.S. has sent civilian and military search and rescue teams. It has also sent water, and other supplies. Soldiers and volunteers at American bases have provided additional manpower.
The United States Agency for International Development (USAID) and U.S. Embassy in Tokyo have led overall aid coordination efforts.
Military air bases and transport vehicles have made much of the help possible.
Misawa Air Base
USAID has directed some of its efforts to the U.S. airbase in the city of Misawa on the northern tip of Japan's largest island Honshu. The base has been one of the main distribution points for aid supplies and support teams.
The first airlift of USAID, search and rescue teams and supplies from the Federal Emergency Management Agency arrived there on Tuesday.
A C-17 cargo plane carried supplies on a 15 hour non-stop flight from Andrews Air Force Base in Virginia on the U.S. East Coast. Another cargo plane also flew in from Hawaii. The planes transported relief supplies such as water, diapers and first aid.
Civilian search and rescue teams from Virginia and California arrived in Misawa on Sunday.
The combined teams are 144 members strong and include 12 dogs trained to detect victims. On Tuesday, U.S. and U.K teams searched Misawa for survivors, combing through wrecked buildings.
Aircraft Carrier U.S.S. Ronald Reagan
U.S. troops have also used powerful military transport vehicles to carry out USAID mission efforts. These include the massive aircraft carrier U.S.S. Ronald Reagan which can carry aircraft, helicopters and supplies.
Helicopters teams from the Reagan have ferried soldiers and supplies to Sendai in Miyagi Prefecture. They have conducted search and rescue missions over the area.
Other U.S. Bases
Troops at other bases around the country have also taken part in the aid effort.
On Tuesday, soldiers and volunteers in Atsugi, just southwest of Tokyo, helped put together boxes of donated supplies for quake victims.
In Okinawa, Marines at Nah Port loaded supplies and equipment aboard a Westpac Express high speed military vessel. At nearby Futenma air base, marines loaded a Super Hercules aircraft with 8,600 pounds of supplies.
Volunteer Efforts
Back in Misawa, soldiers also volunteered their time to help cleanup efforts and search missions.
Misawa base volunteers used a local high school gym to sort donations and hangar to store them. Supplies included food, clothes and blankets. Many of the items would be sent to locations on the eastern coast. At one point, gym the gym was so full that volunteers had to temporarily suspend collection of items.
© Copyright IBTimes 2023. All rights reserved.
FOLLOW MORE IBT NEWS ON THE BELOW CHANNELS