IAEA chief denies warnings from EU energy boss that Japan on brink of catastrophe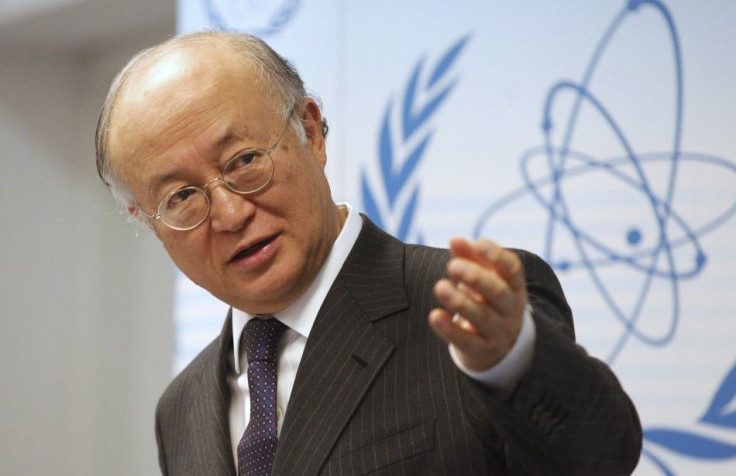 The director-general of the International Atomic Energy Agency (IAEA) has warned that Japan faces a "serious situation" at its troubled Fukushima Dai-Ichi nuclear power plant, but added that the situation is not yet out of control.
"We are now in a serious situation," Amano said, adding that "too many elements are not known yet."
Yukiya Amano, who is himself of Japanese descent, said that the fuel in storage in units 4, 5 and 6 at the reactor are exposed and releasing radiation.
He will immediately fly to Japan to hold urgent deliberations with nuclear officials there.
Meanwhile, workers and engineers at the plant are struggling to prevent a nuclear meltdown.
Japanese Prime Minister Naoto Kan has already admitted that the danger of more radiation leaks from the facilities is increasing.
However, Amano took issue with comments by the European Union's (EU) energy chief that problems at the crippled power plant in question is "out of control."
EU Energy Commissioner Guenther Oettinger also told a European Parliament committee in Brussels that the Fukushima site risks a "major disaster," especially efforts by workers to dump water on a reactor failed to cool it down and later abandoned.
"In the coming hours, there could be further catastrophic events which could pose a threat to the lives of people on the island," Oettinger added.
"We are somewhere between a disaster and a major disaster."
Amano responded that it is not the time to say things are out of control. The operators are doing the maximum to restore the safety of the reactor."
Of immediate concern is that some workers at the cite have themselves been exposed to radiation.
In fact, Gregory Jaczko, head of the US Nuclear Regulatory Commission, warned that the plant workers may have been subjected to lethal doses of radiation.
It would be very difficult for emergency workers to get near the reactors. The doses they could experience would potentially be lethal doses in a very short period of time, told a House subcommittee.
© Copyright IBTimes 2023. All rights reserved.