US Poverty Growing Faster In Suburbs Than Big Cities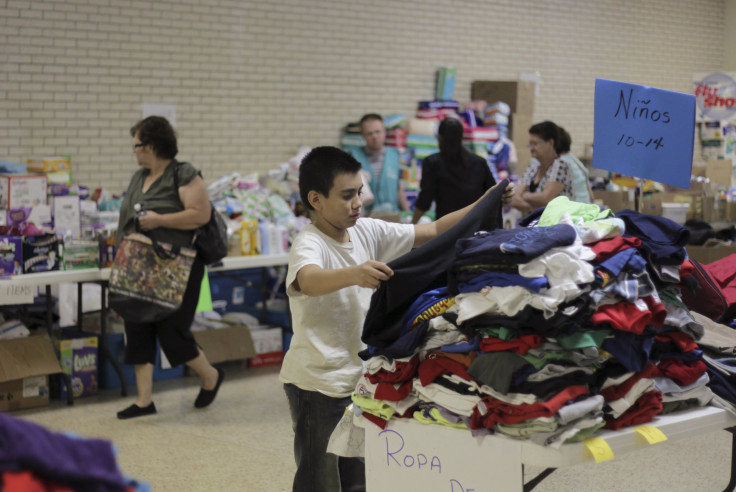 Poverty in the United States is growing faster in the suburbs than the big cities, redefining notions that money in America's cities continually flows toward the perimeter. In the 1990s, the number of people living in poor urban neighborhoods fell by 24 percent -- a big shift from the '70s and '80s when the population in poverty-concentrated neighborhoods doubled.
Now that seeming victory is fading. A recent study by the think-tank Brookings Institution indicates the number of people living in neighborhoods with 40 percent or higher poverty rates (considered distressed) grew by nearly 78 percent from 2000 to 2012, and that growth was largely in the suburbs. Though concentrated poverty remains highest in big cities, gripping about a quarter of residents compared with about 6 percent of those living in suburbs, the number of poor Americans living in distressed suburban neighborhoods grew by nearly 140 percent, about three times the pace of growth in cities.
"The fact that so many of these neighborhoods and residents are located in suburbs only adds to the challenge and the need for urgency, because many of these communities are ill-equipped and unprepared to deal with the needs of a growing and increasingly concentrated low-income population," wrote Elizabeth Kneebone, the report's author and fellow for Brookings's Metropolitan Policy Program.
Almost every major metropolitan area has suburbs that have seen an influx of poor during the 2000s, but southern and western metro areas have the highest concentrations of suburban poverty, Brookings found. In McAllen, Texas, a city of more than 100,000 people on the southern tip of Texas, 94 percent of the suburban poor live in neighborhoods with poverty rates of 20 percent or more.
In the 2000s, lower-poverty neighborhoods became more diverse, though still more than two-thirds white, while higher-poverty neighborhoods became less diverse with nearly 10 percent more white residents, Brookings said. In suburban neighborhoods with more than 20 percent of the population living in poverty, 37 percent of the residents are white, 36 percent Latino and 20 percent black. Of the higher-poverty suburban poor, 22 percent are foreign born and 28 percent are children.
© Copyright IBTimes 2023. All rights reserved.