US Prepares For Space War With China, Russia: Pentagon Bolsters Outer Space Defense Program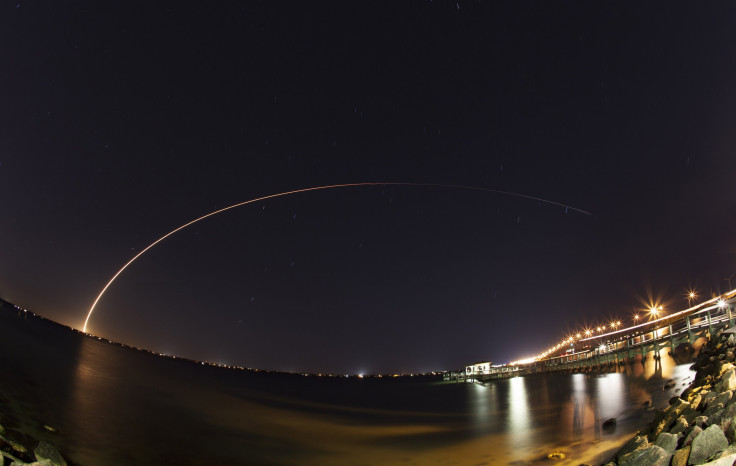 The United States has begun to spend big money to bolster its space defense systems to protect satellites that deal with sensitive national security issues, the Washington Post reported Monday. The paper reported that the Pentagon had a wake-up-call of sorts when, in 2010, a Chinese rocket reached a distant orbit some 22,000 miles away, where the U.S. parks some of the satellites that carry out tasks like guiding precision bombs.
Officials began working on protecting satellites, essentially floating exposed hundreds or thousands miles away from the ground. The Defense Department and intelligence agencies have since begun to spend billions to protect what Air Force Gen. John Hyten called the "most valuable real estate in space." The U.S. plans to spend $2 billion on space-control measures in 2016. That number could reportedly soar to more than $20 billion next year.
Defense officials are reportedly working to make the satellites more resilient against jamming efforts and plan to send more small satellites into orbit that are far more difficult to target. The Pentagon is also working on a so-called "space fence" to better track space debris.
Defense officials are concerned about hostilities extending into space — countries perhaps interfering with satellite's sensors or stealing information — as other nations catch up with the U.S. in technological ability. Russia and China have developed technology that could take out U.S. space infrastructure. North Korea has jammed GPS satellites, and Iran has worked to develop a space program. The U.S., China and Russia especially are no longer simply developing their own technology; they are working to develop ways to take the other side's technology out.
"We must recognize that despite our efforts, a future conflict may start, or extend, into space," Navy Adm. Cecil Haney, commander of the U.S. Strategic Command, told the Post.
© Copyright IBTimes 2023. All rights reserved.