US President Barack Obama Calls On Russia To Change Its Approach To Syria To Defeat ISIS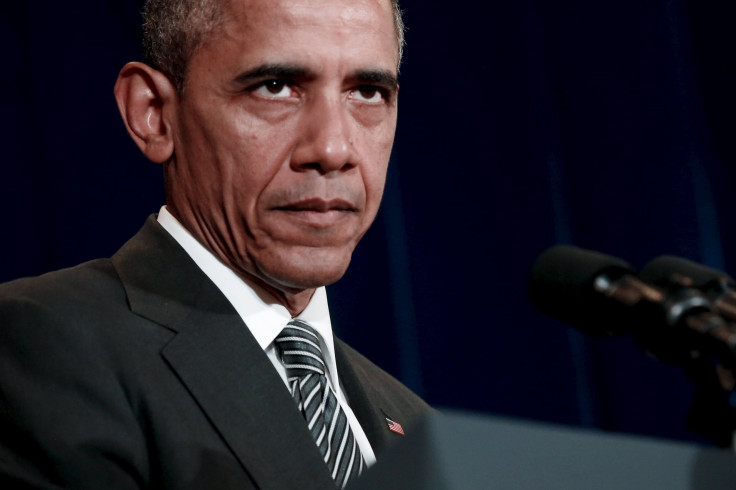 UPDATED 1:20 p.m. EST: The Russian government issued a statement Sunday, rejecting U.S. President Barack Obama's remarks and calling U.S. policy "irresponsible." Prime Minister Dmitry Medvedev blamed the United States for the creation and growth of the Islamic state.
The Islamic State has become more entrenched, in part due to the irresponsible policy of the U.S. Rather than cooperating on the fight against terrorism, America and its allies began fighting the legitimately elected president of Syria, Bashar Assad. The reasonable policy in the Middle East, whether it is Syria, Egypt or Iraq, should consist in supporting the legitimate authorities which can ensure the integrity of the nation rather than continue to destabilize the situation. The misguided examples are clear: At some point the U.S. assisted in the strengthening of al Qaeda which led to the 9/11 tragedy. These lessons support the notion that the terrorist threat can only be combated together without separating the allies into supporters and outsiders."
Original post:
U.S. President Barack Obama Sunday urged Russia to rethink its approach to Syria to focus on the Islamic State group. Obama told a news conference before heading home from the Association of Southeast Asian Nations summit in Malaysia he thinks Russian President Vladimir Putin is realizing ISIS, also known as ISIL, "poses a greater threat to them than anything else in the region."
"The question at this point is whether they can make the strategic adjustment that allows them to be effective partners with us and the other 65 countries who are already part of the counter-ISIL campaign. And we don't know that yet," Obama said.
Russian Prime Minister Dmitry Medvedev appeared to agree, the Russian news agency Tass reported.
"It is clear today as never before that an effective struggle with this evil is possible only by coordinating all forces and with reliance primarily on the existing international institutions, including the U.N.," Medvedev said following the end of the summit.
Obama met with Putin in Turkey last week and discussed Syria, agreeing on the need for a Syrian-led political transition in the war-torn country orchestrated through U.N.-mediated talks. Russian officials said at the time the U.S. and Russia agree on fighting terrorism but have different approaches. The talks came as investigators concluded a bomb brought down a Russian passenger plane over the Sinai on Halloween. ISIS claimed responsibility for the atrocity barely a week ahead of a deadly series of attacks in Paris.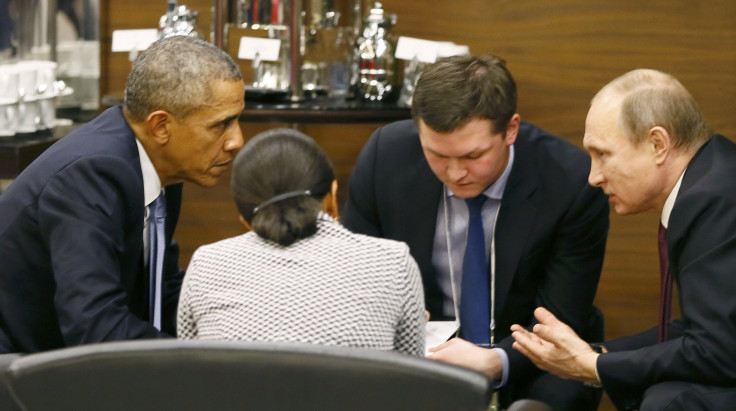 "When we were in Turkey I discussed with President Putin, in a brief pull-aside, his need to recognize that he needs to go after the people who killed Russian citizens," Obama said Sunday. "And those aren't the groups that they were currently hitting with strikes. So they're going to have to make an adjustment in terms of what they're prioritizing."
Obama has stressed to Putin it is unlikely Syrian President Bashar Assad can regain the trust of his people, making it impossible for him to lead Syria effectively given that he has bombed his own civilian population. But it's not a human rights issue, Obama insisted. The civil war will continue as long as Assad is in power, he said.
"Russia has not officially committed to a transition of Assad moving out, but they did agree to the political transition process. And I think we'll find out over the next several weeks whether or not we can bring about that change of perspective with the Russians," Obama said.
Obama said it is imperative that the political process move forward in an orderly fashion.
"Even if I were to cynically say that my priority is ISIL and not removing Assad -- regardless of the terrible things that he's done to his people -- the United States could not stop the fighting in Syria by those who are opposed to Assad's rule," Obama said. "And so this is a practical issue, not just a matter of conscience. And I think that there are a large number of members of this coalition, including [French] President [François] Hollande, who agree with me on that."
© Copyright IBTimes 2023. All rights reserved.
FOLLOW MORE IBT NEWS ON THE BELOW CHANNELS