US Property Foreclosure Filings At Lowest Annual Level Since 2007: Report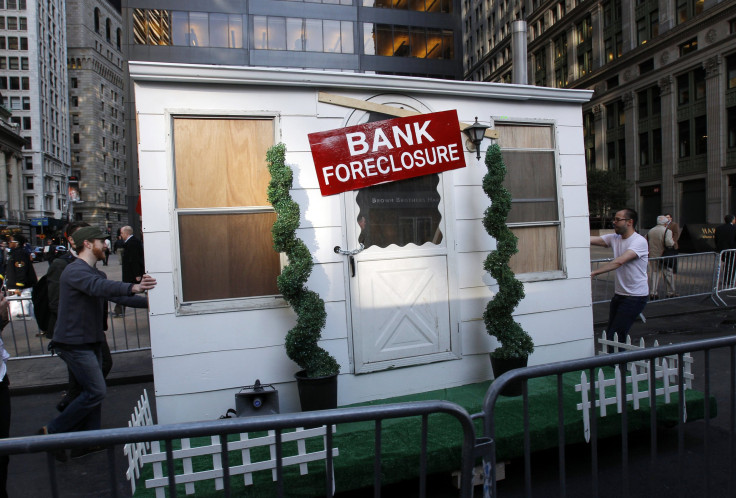 There were nearly 1.4 million default notices, scheduled auctions and bank repossessions in 2013, a report released earlier this week showed, with Florida topping the list of states for foreclosures, even as inventory dropped steeply from peak levels while the speed of the foreclosure process slowed to a record pace.
According to RealtyTrac, which released the report, the foreclosure filings number for 2013 was 26 percent lower than what was seen in 2012 and almost half (53 percent) of the peak figure of 2.9 million properties with foreclosure filings in 2010, underlining the growing strength of the U.S. economy, and the housing market that underpins it.
"The shadow cast by the foreclosure crisis is shrinking as fewer distressed properties enter foreclosure," said Daren Blomquist, vice president at RealtyTrac, adding: "There is unprecedented demand from institutional investors willing to pay with cash to buy at the foreclosure auction, helping to raise the value of properties with a foreclosure filing in 2013 by an average of 10 percent nationwide."
A total of 747,728 U.S. properties started the foreclosure process in 2013, down 33 percent from 2012 to the lowest annual total, according to the report, since the company began reporting such data in 2006. Foreclosure inventory was down 22 percent over 2012 and 44 percent below the peak figure in December 2010. However, properties took an average of 564 days (547 days in the third quarter) to complete the foreclosure process in the fourth quarter of 2013 -- the highest average time to foreclose since RealtyTrac began tracking this metric in the first quarter of 2007.
The report also noted that total foreclosure activity actually increased in 10 states in 2013 compared to 2012. In Maryland it was up 117 percent while in New Jersey it rose by 44 percent. Filings in New York went up by 34 percent and by 20 percent in Connecticut, while Washington and Pennsylvania both saw a 13 percent increase. And, states with the highest foreclosure rates in 2013 were Florida, Nevada, Illinois, Maryland and Ohio.
"Millions of homeowners are still living in the shadow of the massive foreclosure crisis that the country experienced over the past eight years since the housing price bubble burst — both in the form of homes lost to directly to foreclosure as well as home equity lost as a result of a flood of discounted distressed sales," Blomquist said in the report.
© Copyright IBTimes 2023. All rights reserved.
FOLLOW MORE IBT NEWS ON THE BELOW CHANNELS