US Q2 GDP Revised Up To 2.5% From 1.7% On Smaller Trade Deficit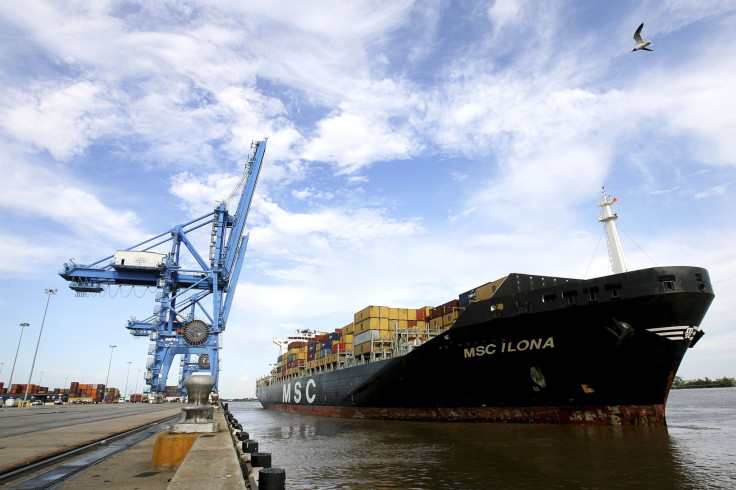 The U.S. economy grew at a 2.5 percent rate in the second quarter, the Commerce Department said Thursday, revising up its initial estimate of a 1.7 percent increase in the nation's economic performance. The result, boosted by a narrowing trade deficit, is better than analysts' expectation of a 2.2 percent gain and raises the possibility that the Federal Reserve will cut the stimulus it provides to the economy.
The revised second-quarter reading more than doubles the pace seen in the first quarter.
"The increase in real GDP in the second quarter primarily reflected positive contributions from personal consumption expenditures, exports, private inventory investment, nonresidential fixed investment, and residential fixed investment that were partly offset by a negative contribution from federal government spending. Imports, which are a subtraction in the calculation of GDP, increased," the Commerce Department said in a statement.
Recent data shows that during the second quarter, exports climbed at their fastest pace in more than two years. U.S. export growth was revised up to 8.6 percent, from 5.4 percent in the first quarter, while import growth was revised down to 7.0 percent, from 9.5 percent.
Businesses had restocked their shelves at a faster pace in the April-June period than initially estimated. The change in real private inventories added 0.59 percentage point to the second-quarter change in real GDP, after adding 0.93 percentage point to the first-quarter change. Private businesses increased inventories $62.6 billion in the second quarter, following increases of $42.2 billion in the first quarter and $7.3 billion in the fourth.
Government spending fell 0.9 percent instead of 0.4 percent.
The number of people applying for unemployment benefits fell more than expected last week, by 6,000 to 331,000, in a further sign that the U.S. labor market is improving, according to figures released by the Labor Department on Thursday.
"We currently expect third-quarter GDP growth to come in around 2.5 percent as well, with the potential for a slight acceleration in the fourth quarter," Paul Ashworth, Chief U.S. economist at Capital Economics, said in a note to clients. "The latter, however, assumes that the looming fight over the debt ceiling doesn't trigger a prolonged Federal shutdown."
© Copyright IBTimes 2023. All rights reserved.
FOLLOW MORE IBT NEWS ON THE BELOW CHANNELS