US Rate Cut: San Francisco Fed Chief Supports More Easing
Mary Daly, President of San Francisco Federal Reserve has expressed support for more U.S. monetary policy easing.
Daly said in New Zealand that there are immense benefits in running a "hot" economy and the gains outweigh the potential costs.
"Right now, with little inflationary pressure and considerable uncertainty about the threshold for full employment, I'm biased towards including as many workers as possible in the expansion," said Daly.
Daly is not a voter on Fed policy this year.
The Fed banker also supported the U.S. central bank's interest-rate cut in July.
The US Fed is expected to debate more monetary policy easing at its Sept. 17-18 meeting to assess whether its July rate cut needs to be followed by another reduction in lending rates.
Factors backing monetary easing
According to the Fed official, the U.S unemployment rate is at a near decades-low of 3.7 percent. Inflation is also running below the Fed's 2 percent target for many years.
Daly called the low inflation as "worrisome" as it curbs the central bank's space to combat economic downturns with interest-rate cuts.
Daly in her remarks to the Reserve Bank of New Zealand and the International Monetary Fund in Wellington did not openly express her views on the prospect of another interest-rate cut in the Fed's next meeting in September.
Hot economy supports disadvantaged groups
Daly disclosed that her research showed the benefits of running a hot economy. Many disadvantaged sections such as African-Americans are getting benefited by it. A case in point is the fall in the unemployment rate among African-Americans to a record low.
On the flipside, Daly said keeping interested rates down could also breed financial instability as it paves way for heavy risk-taking.
However, the Fed head in San Francisco does not see the current level of corporate debt posing any "acute" financial stability risk.
Low inflation not a ground for a rate cut
Meanwhile, Richmond Federal Reserve President Thomas Barkin said he is not influenced by the argument that persistently weak inflation must be a reason for cutting rates.
"I am watching closely the growth part," Barkin told reporters in White Sulphur Springs, West Virginia.
However, Barkin said manufacturing slowdown, slimming business investment and weakness in foreign economies are matters requiring closer attention.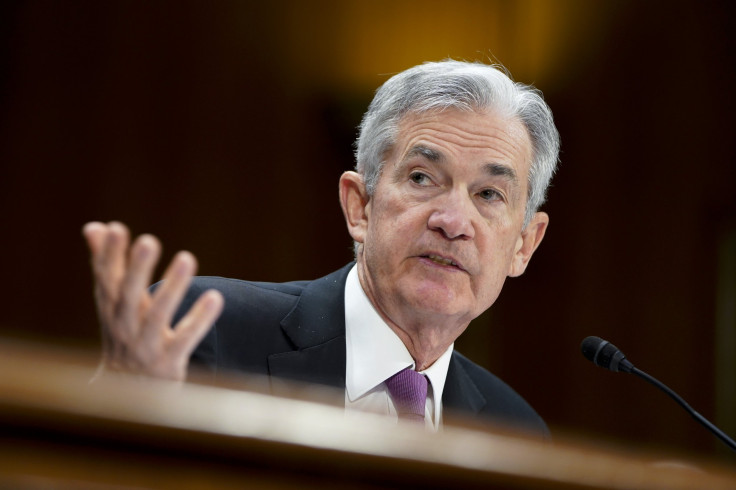 "The national economy appears great," he told a gathering of local business leaders.
Trump's pressure
At the interest rate front, there is so much of Trump news as President Donald Trump strongly argues for a liberal reduction in interest rates, especially in the light of the ongoing China trade war.
On Tuesday, writing for Bloomberg News, former New York Fed President William Dudley urged the central bank chief Jerome Powell not to "bailout" the Trump administration for its "bad choices" on trade policy by playing along for another rate cut.
In a rejoinder, a Fed spokeswoman said: "The Federal Reserve's policy decisions are guided solely by its congressional mandate to maintain price stability and maximum employment. Political considerations play absolutely no role."
© Copyright IBTimes 2023. All rights reserved.