US Remains World's Largest Exporter Of Arms While India Leaps Ahead To Become Largest Importer: Study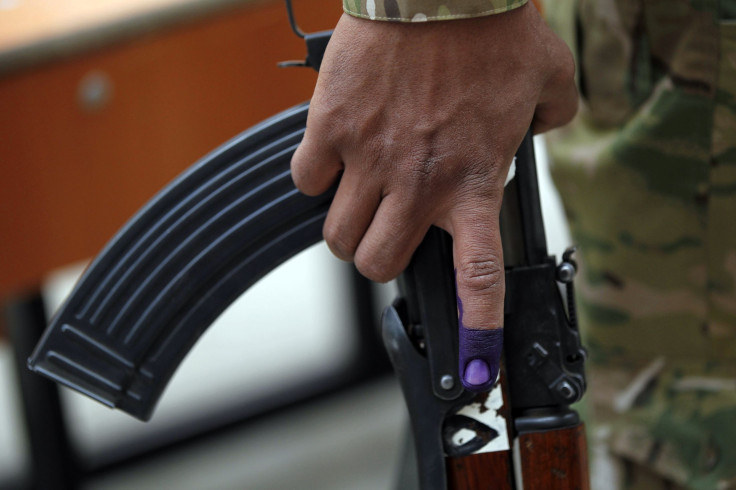 India imported more than twice as many major weapons in the last five years than it did in the previous five-year span ending 2008, according to a study, making it the world's largest buyer of arms in the world.
The Stockholm International Peace Research Institute, or SIPRI, said in a report Monday that India's arms imports were three times as high as China's and Pakistan's -- the next two countries to top the list in terms of arms import volumes. India's import of major weapons by volume increased 111 percent in the 2009-2013 period compared to the 2004-2008 period, while its share of imports rose to 14 percent from 7 percent in the same period, according to the study.
Russia, which reached an initial agreement last month with Egypt for a $2 billion arms deal, accounted for 75 percent of the arms supplied to India while the U.S. supplied a mere 7 percent. China, being the second-largest importer of arms, has also become a major supplier in South Asia, accounting for 54 percent of Pakistan's arms imports and 82 percent of the imports for Bangladesh.
"Chinese, Russian and US arms supplies to South Asia are driven by both economic and political considerations," said Siemon Wezeman, a senior researcher with the SIPRI Arms Transfers Program. "In particular, China and the U.S. appear to be using arms deliveries to Asia to strengthen their influence in the region."
While arms imports by Azerbaijan increased by 378 percent by 2013 and Australia saw an increase of 83 percent, imports to countries in the Persian Gulf also increased 23 percent in the stated five-year period.
SIPRI listed Saudi Arabia as the fifth-largest importer of weapons in 2013 up from No. 18 in 2008. The Gulf countries, which have witnessed sporadic unrest following the Arab Spring, have invested heavily in "advanced, long-range strike systems and air and missile defense systems," SIPRI said in its report, adding that these countries placed large orders, including for combat aircrafts with weapons from the UK and U.S.
"The U.S, which accounted for 45 per cent of arms deliveries to Gulf States, has signed a series of major deals which will maintain its high levels of arms exports to these countries. In 2013, for the first time, the U.S. allowed the sale of long-range air launched cruise missiles to Gulf States," Wezeman said.
The five largest global suppliers of major weapons during the five-year period ending in 2013 were the U.S. (29 percent), Russia (27 percent), Germany (7 percent), China (6 percent) and France (5 percent).
© Copyright IBTimes 2022. All rights reserved.
FOLLOW MORE IBT NEWS ON THE BELOW CHANNELS