US, Russia, UN To Meet On June 5 To Discuss Proposed Syrian Peace Talks At Geneva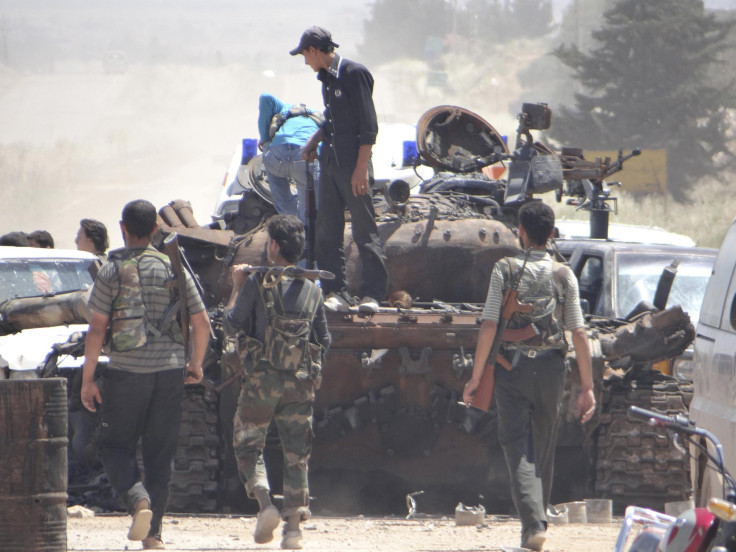 The U.S., Russia and the U.N. will hold a preparatory meeting next week ahead of the proposed peace conference in June to end the Syrian civilian war, amid rising concerns over Russia's non-committal stance on the issue.
"We can confirm that on 5 June 2013 in Geneva, US, Russian and UN officials will hold a three-way meeting to further the preparations for the international conference on Syria envisioned under the U.S.-Russian initiative," a U.N. spokeswoman said in a statement, Reuters reported.
The meeting will include U.S. Under Secretary of State Wendy Sherman, acting U.S. Assistant Secretary of State Beth Jones, United Nations-Arab League envoy Lakhdar Brahimi and U.N. Under-Secretary for Political Affairs Jeffrey Feltman, and Russian Deputy Foreign Minister Mikhail Bogdanov, reports said.
The announcement of the meeting came after media reports highlighted the growing differences between the U.S. and Russia over the terms of bringing a political transition in Syria.
Russia, a close ally of Syrian President Bashar al-Assad, has been opposing direct intervention from the U.S. and other western countries.
Although Russia has agreed to partner with the U.S in the proposed Syrian peace talks, it has been seen siding with the Assad regime, disregarding demands for political change in the country.
Russia also has been insisting that Iran, another key ally of the Assad regime, should join the peace talks while the U.S. and other western countries are opposing the move.
Recent statements from Russia's Foreign Minister Sergei Lavrov supporting the Assad government are hurting international attempts for a diplomatic solution, analysts note.
Russia, which disregarded requests from western countries to stop arms sales to the regime, is also blocking resolutions against the Assad government in the U.N. Security Council, alleging them to be one-sided.
On Thursday, news reports had quoted Assad as having told a Lebanese television station that the country had received its first shipment of S-300 missiles. Later in the day, Assad was quoted in an interview with the television channel as saying that Syria is set to receive its first shipment of the missiles.
However, recent reports from the Russian media said that the S-300 shipment would not reach Syria for another six months.
"Regarding the deliveries of the S-300, they can begin no earlier than the autumn. Technically it's possible, but much will depend on how the situation develops in the region and the position of Western countries," a Russian arms industry source told Interfax news agency on the condition of anonymity.
© Copyright IBTimes 2023. All rights reserved.