US Says It 'Will Fight' Any Attempt By Israel To Annex Parts Of West Bank
KEY POINTS
The U.S. envoy to Israel has said Washington does not support the plan of annexation
Ultranationalist Itamar Ben-Gvir is part of the new government, and is said to be eyeing the key Public Security Ministry
U.S. officials have privately expressed reservations about the potential role of Ben-Gvir in the new government
With coalition negotiations on forming a government led by veteran leader Benjamin Netanyahu underway in Israel, indications are that any attempt by Jerusalem to follow through on the agenda to annex parts of the West Bank could complicate relations with Washington.
"Our position is quite clear. We do not support annexation and we will fight any attempt to do so," Tom Nides, the U.S. ambassador to Israel, said in an interview with Israeli public radio Kan aired Thursday. Nides added "most of the Arab countries" feel the same way.
Nides' comments follow claims by senior Likud MK Yariv Levin on Wednesday that West Bank annexation was high on the new government's agenda, The Times of Israel reported.
"I want to start with a relationship with this government that is strong, that is enduring. I want to work closely with prime minister Netanyahu," The Times of Israel quoted Nides as saying in the interview.
"That said, we have to stand up for the things that we believe in — that's what American values are about... There will be times that we will articulate what we believe our differences are," he said.
The U.S. envoy added the job "is to keep dialogues going, conversations going, but push back on things we disagree with — and I will be pushing back aggressively on things that we disagree with."
Netanyahu, who recently returned to power with his alliance of far-right and religious parties, has long campaigned for the annexation of parts of the West Bank. In August 2020, he agreed to delay the annexation plan as part of Israel's effort to normalize relations with the United Arab Emirates (UAE). However, he made it clear his plan remained on the table.
Now, with Netanyahu back in power along with his alliance of far-right and religious parties, what threatens to further complicate relations between Jerusalem and Washington is the possible inclusion of ultranationalist Itamar Ben-Gvir in the new ruling coalition government.
Ben-Gvir, who leads the far-right Otzma Yehudit party, is expected to be part of the new government, and is said to be eyeing the key Public Security Ministry. Significantly, he was convicted in 2007 of racist incitement against Arabs and support for Kach, a militant group blacklisted by Israel and the United States. Ben-Gvir has also advocated the dismantling of the Palestinian Authority, and supports the demand for Jewish prayer on the Temple Mount, against the status quo, which forbids it.
Although U.S. officials have privately expressed their reservations about the potential role of Ben-Gvir in the new government, publicly Washington has said it hopes Israel will share the values of an open democratic society with tolerance and respect for all particularly minority groups.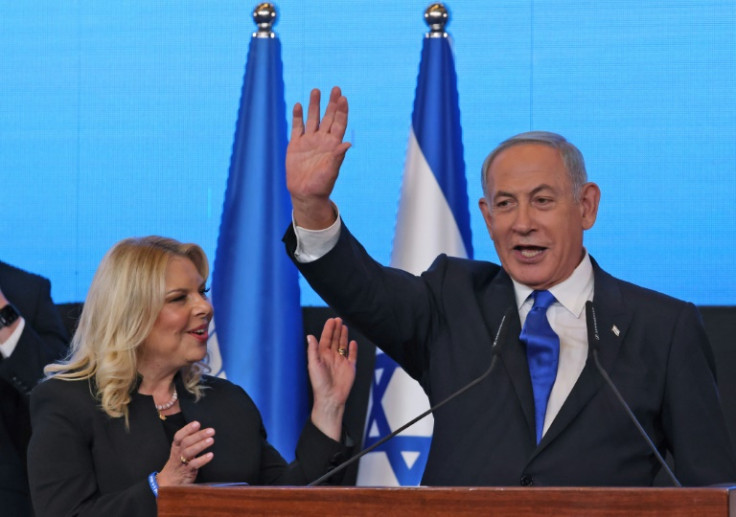 © Copyright IBTimes 2023. All rights reserved.