US Stock Futures Signal Lower Open On Monday, As World Markets Worry About Fed's Next Move, Chinese Economy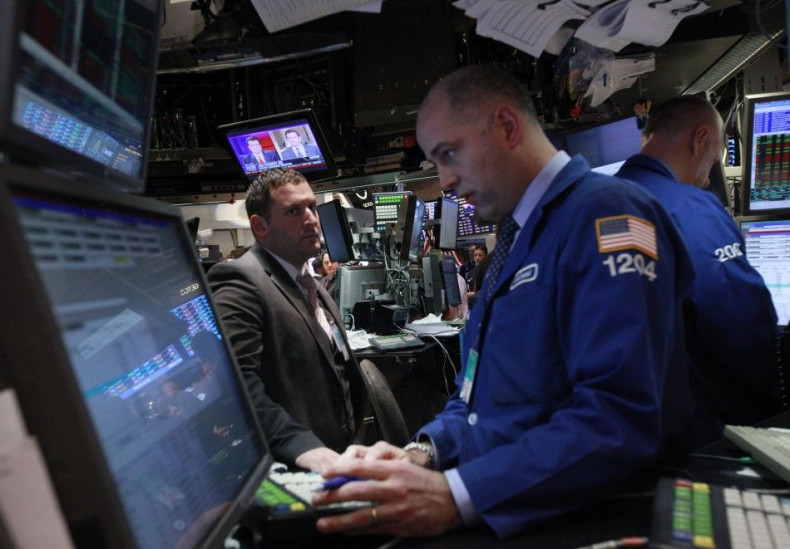 U.S. stock index futures were down as sentiment continued to be weighed down by concerns about the U.S. Federal Reserve's bond-buying program and the ongoing liquidity crunch in China, which pushed Asian markets down to a nine-month low, on Monday.
Futures on the Dow Jones Industrial Average were down 0.59 percent, futures on the Standard & Poor's 500 Index were down 0.73 percent and those on the Nasdaq 100 Index were down 0.53 percent.
Investors will continue to watch the Federal Reserve as many of its officials are scheduled to speak this week, and possibly provide more details about the central bank's intentions for the monthly $85 billion bond-buying program.
Leading the line-up is Dallas Fed President Richard Fisher, a non-voting member of the FOMC, who will be answering questions on the U.S. monetary policy in London on Monday. Global markets continue to falter since last week when Chairman Ben Bernanke announced the Fed may stop its aggressive asset-purchase program by mid-2014.
Japan's Nikkei declined 1.26 percent and Hong Kong's Hang Seng fell 2.22 percent, while China's Shanghai Composite index tumbled 5.30 percent. South Korea's KOSPI declined 1.31 percent while India's BSE Sensex was trading down 1.53 percent in late afternoon trade.
European markets were trading lower on Monday, despite data showing that business confidence inched up in Germany in June. Munich based-Ifo, an economic research organization, reported on Monday that the business climate index rose to 105.9 points from 105.7 points in May.
London's FTSE 100 was down 1.35 percent, Germany's DAX-30 declined 1.04 percent, while France's CAC-40 fell 1.05 percent, weakened mainly by concerns about China's economic and financial stability.
In China, interbank lending rates remained above 6 percent on Monday, after hitting double digits last week, suggesting that the nation's banks are struggling from a lack of liquidity, and raising fears that the cash crunch may further hurt growth in the world's second-largest economy.
Goldman Sachs, in a report on Sunday, lowered its growth forecast for China to 7.4 percent and 7.7 percent for 2013 and 2014 respectively, down from its prior estimates of 7.8 percent and 8.4 percent respectively, citing weaker economic indicators and tighter financial conditions.
"Volatility is going to be the order of the week for the markets," Vasu Menon, head of content and research at OCBC Bank Ltd., in Singapore, told Bloomberg TV.
"China has had a credit binge for way too long. The government is trying to rebalance the economy, trying to downsize the shadow banking system. All that means credit is going to remain fairly tight."