U.S. Stocks Surge on Dovish Fed Statement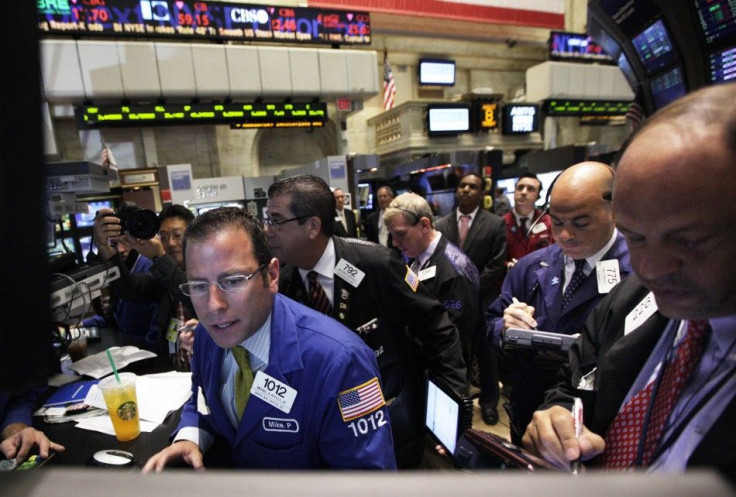 U.S. stocks surged after the market digested the Federal Open Market Committee statement, which is now judged as dovish.
The S&P 500 rallied 53.07 points, or 4.74 percent, to close at 1,172.53. The Dow Jones Industrial Average jumped 429.92 points, or 3.98 percent, to end at 11,239.77. The NASADQ Composite rose 5.29 percent.
The market-moving item of the day on Tuesday was the Federal Open Market Committee (FOMC) statement, which was release at 2:15 p.m. ET.
In the morning session, stocks were up about 2 percent in anticipation of it. Right after it was released, the market briefly dipped into negative territory. However, as investors digested the statement, U.S. stocks soared.
The statement was dovish was for two reasons.
One, it clarified the "extended period" phrase to mean "at least through mid-2013," which adds to certainty and is longer than what some investors had previously expected.
Two, it may have hinted at giving the signal for QE3 in subsequent FOMC statements.
The language the Federal Reserve used to signal QE2 back in 2010 was:
Measures of underlying inflation are currently at levels somewhat below those the Committee judges most consistent, over the longer run, with its mandate to promote maximum employment and price stability.
In the FOMC statement released on Tuesday, it read the Fed "anticipates that inflation will settle... at levels at or below those consistent with the Committee's dual mandate." Furthermore, it will "pay close attention to the evolution of inflation and inflation expectations."
"We view the FOMC statement as aggressively dovish, even beyond our expectations/hopes," said Dan Dorrow of Connecticut-based Faros Trading.
© Copyright IBTimes 2023. All rights reserved.