U.S. Unemployment Rate Drops to 8.6 Pecent for November 2011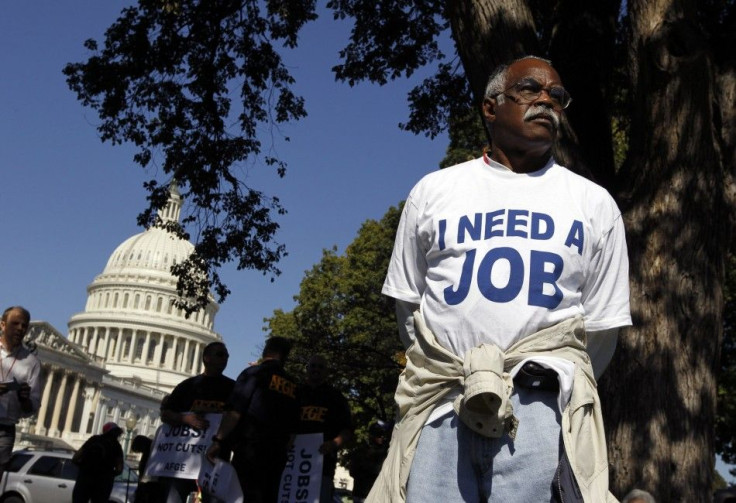 The nation's unemployment rate fell to 8.6 percent in November as the economy added 120,000 jobs, the U.S. Bureau of Labor Statistics reported today.
The unemployment rate, which had been between 9.0 and 9.2 percent for much of the year, fell to its lowest level since March 2009. In November, the number of job losers and persons who completed temporary jobs declined by 432,000 to 7.6 million.
The labor force, which is the sum of the unemployed and employed, was down by a little more than half that amount. The number of persons employed part time for economic reasons dropped by 378,000 over the month to 8.5 million. These individuals were working part time either due to their hours being cut back or because they were unable to find a full-time job.
Employment in retail trade rose by 50,000 in November, with much of the increase occurring in clothing and clothing accessories stores and in electronics and appliance stores. Employment in professional and business services continued to trend up in November. Modest job gains continued in temporary help services. Construction employment showed little movement in November. Employment in the industry has shown little change, on net, since early 2010.
Health care employment continued to rise in November. Within the industry, hospitals added 9,000 jobs. Over the past 12 months, health care has added an average of 27,000 jobs per month.
Manufacturing employment changed little over the month and has remained essentially unchanged since July. In November, fabricated metal products added 8,000 jobs, while electronic instruments lost 2,000 jobs.
© Copyright IBTimes 2023. All rights reserved.