US Urges Egypt To Reverse Death Sentence Of 683 Muslim Brotherhood Supporters While Senator Patrick Leahy Refuses Funds To Egyptian Military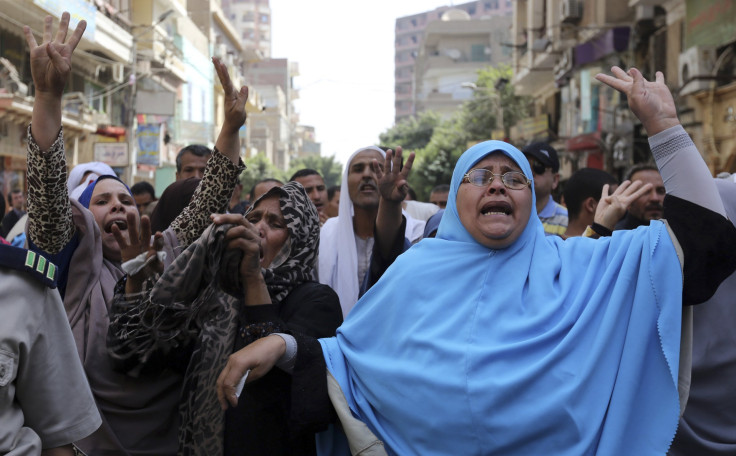 The U.S. on Tuesday urged Egypt's government and its court to overturn the death sentences of the leader of the Muslim Brotherhood and hundreds of its supporters, while a senior U.S. senator said that he would not approve funds to the Egyptian military because of the "sham trial."
A court in Egypt's southern province of Minya on Monday sentenced 682 supporters of the banned Sunni Islamist group and its leader in an attempt to crack down on protests ahead of elections slated for next month. However, the move has been widely criticized by observers and U.S. Sen. Patrick Leahy, who is chairman of the Senate subcommittee and oversees foreign aid, said that he would not approve the $650 million to be sent to support Egypt's military. The latest court ruling follows a similar one last month that handed down a death sentence to 500 supporters of deposed Islamist President Mohammed Morsi.
"I'm not prepared to sign off on the delivery of additional aid for the Egyptian military," Leahy said in a speech to the Senate, according to Reuters, adding: "I'm not prepared to do that until we see convincing evidence the government is committed to the rule of law."
Last week, the Pentagon reportedly said that it would deliver 10 Apache attack helicopters and $650 million to aid Egypt's military, in the first such flow of aid since a suspension was put in place after the ouster of the democratically-elected Morsi last July amid a violent suppression of protesters, Reuters reported.
Meanwhile, U.S. Secretary of State John Kerry met Nabil Fahmy, Egypt's minister of foreign affairs, in Washington and said that "there have been disturbing decisions within the judicial process- the court system- that have raised serious challenges for all of us," the U.S. Department of State said in a statement Tuesday.
Washington usually sends nearly $1.5 billion, mostly in military aid, to Egypt every year, but a law authored by Leahy aimed at promoting international human rights, bars funding governments that have come to power with the help of military force. Leahy said that he would closely monitor the situation in Egypt and denounced the "sham trial lasting barely an hour," according to Reuters.
"While judicial independence is a vital part of democracy, this verdict cannot be reconciled with Egypt's obligations under international human rights law. Egyptian leaders must take a stand against this illogical action and dangerous precedent, recognizing that the repression of peaceful dissent will fuel the instability and radicalization that Egypt says it wishes to prevent," the White House said, in a statement Tuesday, adding: "We urge the Egyptian government to end the use of mass trials, reverse this and previous mass sentences, and ensure that every citizen is afforded due process."
© Copyright IBTimes 2023. All rights reserved.
FOLLOW MORE IBT NEWS ON THE BELOW CHANNELS