Human Rights Watch Concerned By U.S. Apache Helicopter Delivery To Egypt Amid Serious Human Rights Abuses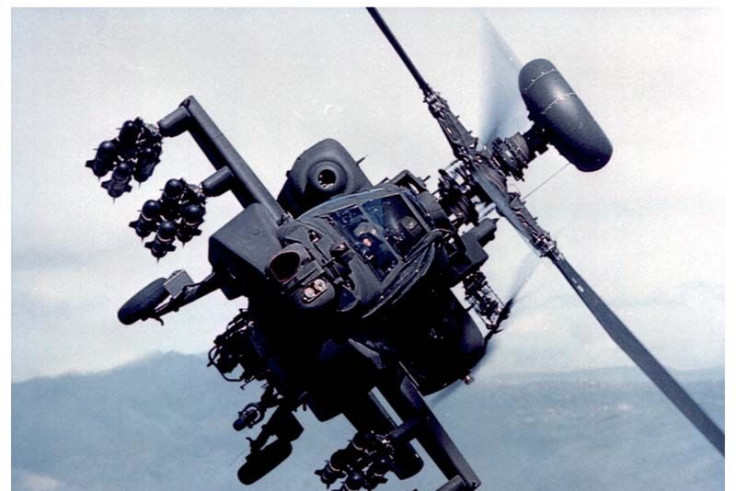 The Obama administration's decision to temporarily lift the ban on aid to Egypt's military by authorizing the delivery of 10 Apache attack helicopters is being strongly condemned by human rights advocates.
The announcement on Tuesday night that the Apaches, built by the Boeing Company (NYSE:BA), would be used to combat terrorism in the Sinai Peninsula aroused concern among groups like Human Rights Watch, which emphasized the Egyptian military's history of responding violently to citizen protests and opposition movements.
"How are they being used? That's the question," said Joe Stork, a spokesperson for HRW in Washington, D.C., about the Apaches, each of which costs about $18 million. "Are they being used lawfully? Are they being used to fire indiscriminately without regard to civilian lives? Non-combatants or non-terrorists, if you will. That's really the issue." He added that he has heard that the military government plans to utilize "scorched-earth-type tactics, in which helicopters are part of that campaign. That's what gives us pause."
The Egyptian regime's definition of what constitutes terrorist activity has been in the spotlight recently, in the wake of a court's decision last month to sentence to death 592 members of the outlawed Muslim Brotherhood on various charges including murder and terrorism. At the time, U.S. Secretary of State John Kerry said he was "deeply, deeply troubled by the sudden and unprecedented decision."
The military came to power in Egypt in July 2013 by removing the previous president Mohamed Morsi, after millions took to the streets to protest Morsi's increasing authoritarianism during his 13-month tenure. Though the transition was welcomed at first, the regime's crackdowns and violence against the civilian population have alarmed many Egyptians, prompting new protests. So far, thousands have died in the ongoing unrest.
The original U.S. ban was put in place last October to force Egypt to curb military abuses and hold democratic elections, which are scheduled for next month. Human Rights Watch says those thresholds have not been met, yet Kerry paved the way for the Apache deliveries by telling Congress that Egypt was "upholding its obligations under the Egypt-Israel Peace Treaty," the latter according to a State Department release.
The decision appears to restart the United States' annual $1.3 billion military aid package delivery to Egypt, authorized in the 1980s under pressure from the Israeli government, which wanted to ensure the volatile Sinai Peninsula was adequately monitored from both sides of the Israel-Egypt border.
Kerry noted in his conversation with Egyptian Defense Minister Colonel Sedki Sobhi on April 8 that he was unable to certify that Egypt was taking steps to support a democratic transition, leaving himself open to criticism over Tuesday's Apache decision.
Commander Bill Speaks, a Department of Defense spokesperson, told International Business Times that other forms of aid are still being withheld and that the Apaches are being permitted only because they remain vital tools in the fight against terrorism.
"We certainly remain concerned about the progress toward resuming democracy and respect for the rights of Egyptian citizens and we are continuing to hold a number of military assistance items," Speaks said. "That said, we have determined the 10 Apache helicopters are vital to our shared national security interest of countering violent extremists and terrorists, particularly in the Sinai Peninsula."
Speaks declined to speculate how the helicopters could be used, including the possibility that they would be used to clamp down on protesters and regime opponents. The U.S. Department of State could not be reached for comment regarding how they would monitor the use of the attack helicopters.
"I think the U.S. government knows very well -- they certainly have better intelligence than you or I do, and I think they probably know pretty well how they are being used," said HRW's Stork. "One hopes they are exercising some caution. One hopes they are monitoring the use of these Apaches. I don't know what their capacity is to monitor these things. I know that people from the embassy, like many, don't roam freely through the country, especially in a place like Sinai."
© Copyright IBTimes 2023. All rights reserved.