USPTO Rejects Apple's 'Autocomplete' Patent That Samsung Was Found To Have Infringed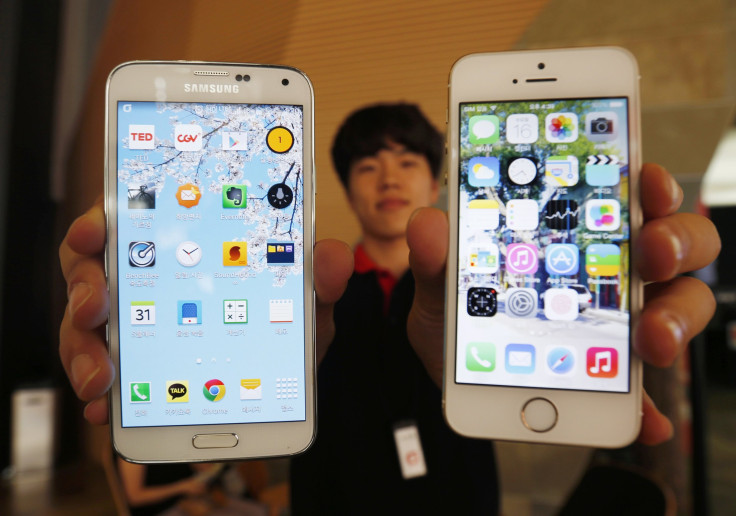 The U.S. Patent and Trademark Office, or USPTO, rejected multiple claims of one of Apple Inc.'s (NASDAQ:AAPL) patents, including one that the company recently accused Samsung Electronics Co Ltd (KRX:005935) of infringing in its second California lawsuit.
One of the patent claims in question -- No. 8,074,172 -- is related to the "autocomplete" feature, which provides keyword suggestions based on text inputs by users. In a court filing on Thursday, Samsung informed District Court Judge Lucy Koh of USPTO's decision to reject Apple's claims for the autocomplete patent, which could deal a blow to Apple's $120 million win in May, after Koh ruled Samsung had infringed on two of the five patents Apple accused Samsung of violating.
"Judge Koh had ruled on summary judgment (i.e., ahead of the spring trial) that Samsung infringed it -- but infringement of an invalid patent doesn't matter," Florian Mueller, an intellectual property activist-turned-analyst who first spotted Samsung's filing on Thursday, said in a blog post on Foss Patents.
According to Mueller, there is a possibility that Koh could agree with Samsung's post-trial motion seeking to hold Apple's claim invalid. However, the USPTO report is not the final decision on the patents as Apple can present further information to defend the patent before it is deemed invalid. In the same case, the Cupertino-based technology giant was found to have infringed on one Samsung patent, and was asked to pay the South Korean company $158,400.
Although Apple and Samsung will continue with their patent war against each other in the U.S., both companies agreed earlier this week to end all lawsuits outside the country.
"This agreement does not involve any licensing arrangements, and the companies are continuing to pursue the existing cases in U.S. courts," Reuters cited a Samsung spokesman as saying at the time.
Here is Samsung's filing on USPTO's decision to invalidate Apple's autocomplete patent:
14-08-07 Samsung Filing on Office Action in Reexamination of Apple's '172 Patent
© Copyright IBTimes 2023. All rights reserved.