USS Zumwalt News: Navy's $4 Billion Destroyer Malfunctions In Panama Canal, CNN Reports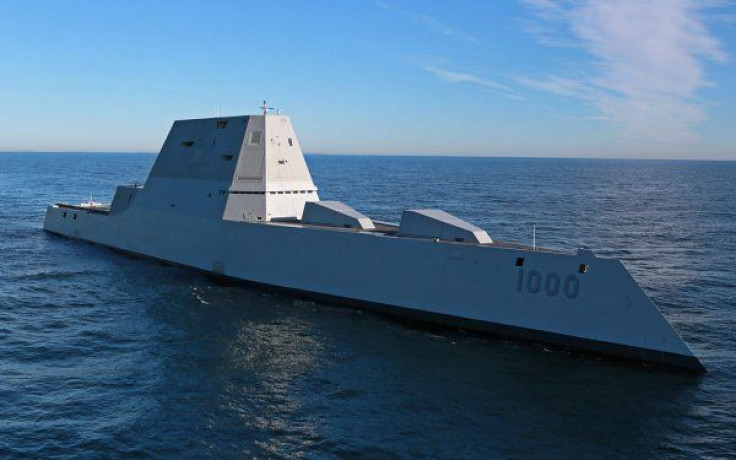 The Navy's largest and most expensive (4.4 billion!) destroyer, the USS Zumwalt, has malfunctioned while crossing Panama Canal and is out of commission for the time being, according to a report from CNN.
The USS Zumwalt, deployed from its home in Maine on Sept. 11 and set sail with the smallest crew in history since the 1930s, according to the Telegraph.
The 610-foot, 15,000-ton warship resembles the Starship from the television series "Star Trek" - with a captain's bridge covered by 360 degrees of video monitors, weapons and flood control systems.
A few weeks after the U.S.S. Zumwalt made its debut, the Navy's most advanced destroyer, was taken out of action due to engineering problems that occurred while crossing the Panama Canal.
"The timeline for repairs is being determined now." US Navy Cmdr Ryan Perry said in a statement to CNN. He said the commander of the US Third Fleet, Vice Adm Nora Tyson, directed the ship to stay at Naval Station Rodman in Panama to see what's caused the problems.
The issue first happened on Dec. 21. when the U.S.S. Zumwalt was on its way to San Diego where it was supposed to join the US Third Fleet, which is responsible for the Pacific Ocean.
"If Batman had a ship, it would be the USS Zumwalt," Adm. Harry B. Harris, Jr., commander of US Pacific Command, said in October at the ship's commissioning.
The Zumwalt is equipped with weaponry hidden behind flat surfaces, and is designed to make it more difficult to spot on radar than conventional destroyers.
The U.S.S. Zumwalt is named in honor of Adm. Elmo R. Zumwalt Jr., who served as chief of the United States naval operations from 1970-1974, and the original fleet was to include 32 ships, but currently only has three. The final price tag of the ship was $4.4 billion.
© Copyright IBTimes 2023. All rights reserved.