Utah Polygamy Law Partially Struck Down By Federal Judge Following 'Sister Wives' Lawsuit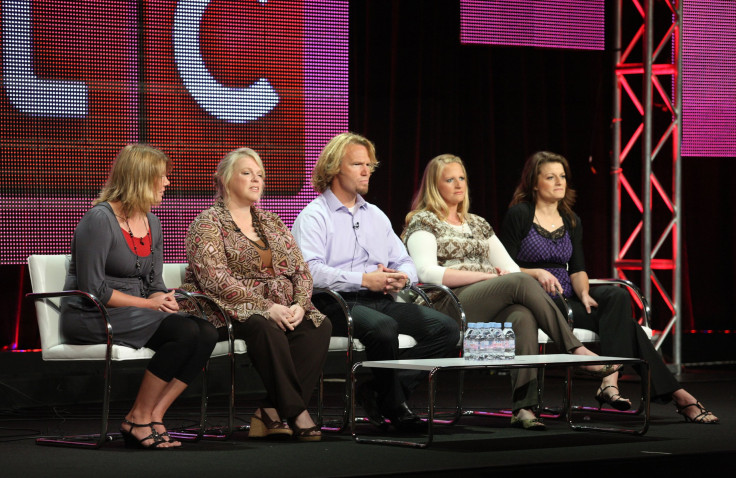 A federal judge has struck down part of Utah's anti-polygamy law, following a lawsuit brought by the family featured in the reality TV show "Sister Wives."
The ruling effectively decriminalizes polygamy in the state, while maintaining bigamy as an offense.
U.S. District Court Judge Clark Waddoups' ruling follows a similar order that he handed down last year. The final ruling on that case was delayed due to procedural matters.
The ruling strikes down a provision of Utah's anti-bigamy statute, that can be applied when someone "cohabits with another person" to whom they are not legally married. Utah law made such a union a felony punishable by up to five years in prison, according to the Salt Lake Tribune.
The judge found that the statute violated the family's freedom of religion.
The Brown family, starts of the TLC reality show "Sister Wives," which documents domestic life in a polygamous household, first sued the state of Utah in 2011, after a county prosecutor threatened to bring charges against them, following the premiere of the show, according to the Associated Press.
Jonathan Turley, the Brown family's attorney, said in a statement: "After this decision, abuse of spouses and children will continue to be prosecuted regardless of whether they occur in monogamous or polygamous families. These protective services will only be strengthened now that many families can openly integrate into society and not fear prosecution merely because of their family structure."
He added that the family would continue the legal battle to an appeals court or even the U.S. Supreme Court if necessary.
Utah Attorney General Sean Reyes said in February that he would appeal the federal court ruling when it became final. His office told Fox 13 in Salt Lake City that it was reviewing the ruling. The Mormon Church officially abandoned polygamy in 1890, before Utah became a state, but dissident groups still practice it.
© Copyright IBTimes 2022. All rights reserved.
FOLLOW MORE IBT NEWS ON THE BELOW CHANNELS