Vatican Condom Scandal: Pope Francis Battling Knights Of Malta Over Contraception, Firing Of Grand Chancellor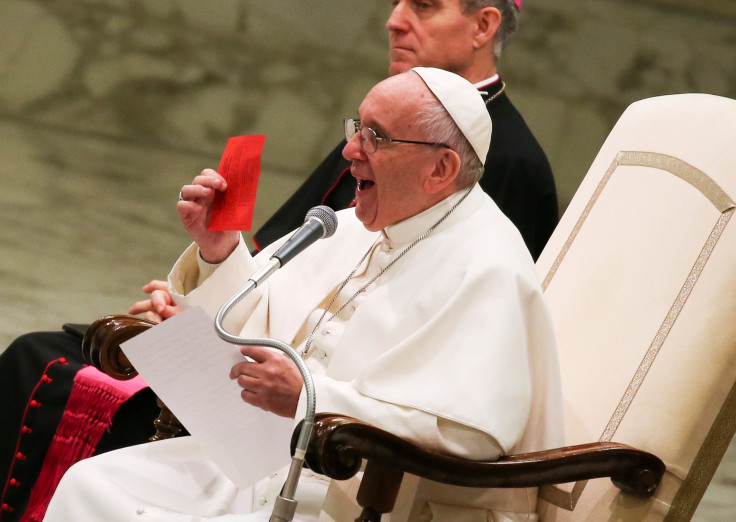 The Vatican is reportedly in conflict with an ancient Catholic order over a condom distribution scandal in Myanmar, BBC News reported Wednesday. The church suspended the grand chancellor of the Knights of Malta, Albrecht von Boeselage, on Dec. 8 for his group's anti-HIV initiative to distribute condoms in the Southeast Asian country.
The Vatican, the head of the Catholic Church with Pope Francis at the helm, has a longstanding rule against the use of contraception. Pope Francis created a five-member commission to investigate Boeselage's suspension last month after it was revealed that Cardinal Raymond Burke, who serves as the pope's emissary within the group, directed the contraception initiative without his permission, according to BBC.
The order's top Knight or grand master, Matthew Festing, reportedly asked Boeselage to resign after learning the program had distributed "tens of thousands" of condoms, according to the AP. Boeselage has said that once he learned of the program he put an end to it, but he was still subsequently suspended.
The Knights of Malta, also called the Sovereign Military Order of Malta and established in the 11th century in Jerusalem while caring for pilgrims in the holy city, has reportedly decided not to cooperate with the Vatican's investigation into the matter. The order called the investigation "irrelevant" and a challenge to its sovereignty in a statement, but also instructed members not to contradict Boeselage when speaking with investigators, the Associated Press reported.
The Knights of Malta, which dates back to the first Crusade, is technically a lay organization with 13,500 members and a group of staff and volunteers totaling 100,000. It also has the power to issue passports and license plates and has diplomatic relations with some 106 countries.
The previously internal and now public dispute comes only days after Francis' annual New Year's address, during which he called for political leaders to stop terrorism and conflicts around the globe.
© Copyright IBTimes 2023. All rights reserved.