Venezuelan Oil Minister Visits Moscow Amid OPEC Production Cut Speculation
MOSCOW — Venezuelan Oil Minister Eulogio Del Pino will hold a series of meetings in Moscow Monday and Tuesday in an attempt to persuade the Kremlin to join production cuts among oil-exporting countries that would help boost the price of crude, which has slumped to 13-year lows.
A modest oil price rally in recent days appears to have been driven in part by top Russian officials' floating the possibility of cooperation with OPEC.
Energy exports account for about half of Russia's government revenue, and the sharp decline in oil prices, which dropped from summer highs of $115 barrel in 2014 to below $30 a barrel in January, has caused dramatic volatility in the value of Russian currency and squeezed the country's budget.
Del Pino is due to meet with Russian Energy Minister Alexander Novak as well as the heads of Russian oil companies, according to a statement by the Venezuelan Embassy in Moscow, as reported by local news agencies. He will then fly to the Middle East to visit Iran, Iraq and Saudi Arabia.
In another sign that the Kremlin is looking for an accommodation with OPEC, Russian Foreign Minister Sergei Lavrov is due to arrive in the Middle East Tuesday, with meetings scheduled in Oman and the United Arab Emirates.
The oil price spiked as much as 8 percent last week following comments by Novak that Russia is ready to discuss the idea of 5 percent cuts to output floated by Saudi Arabia. Brent oil futures rose 4.3 percent in New York Monday, reaching highs of $31.80 a barrel.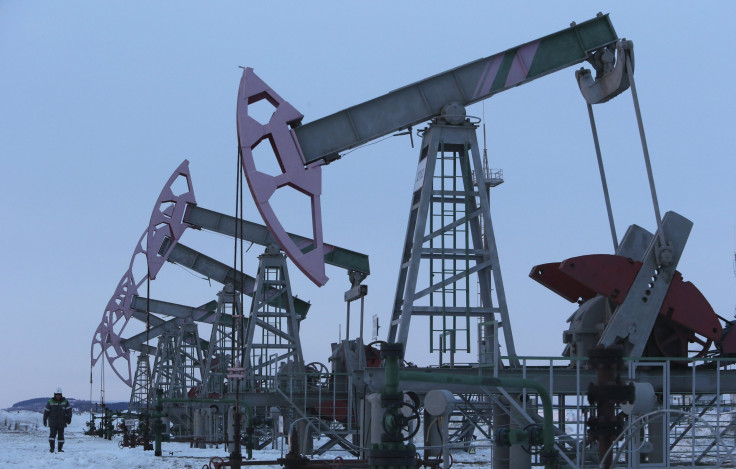 While the market is taking the possibility of Russian cooperation with OPEC seriously, experts, and even some Russian officials, have poured cold water on the idea. Saudi officials reportedly denied that talks on the issue were planned for this month.
Mikhail Leontyev, spokesman for state-owned oil giant Rosneft, told Financial Times Friday that the sharp rally in oil prices was "idiotic" and that "nothing new has happened" to suggest that OPEC producers were nearer to agreeing a coordinated approach to cutting output. Russian President Vladimir Putin has not commented on the possibility of a deal with OPEC.
A meeting between Putin and his Venezuelan counterpart, Nicolas Maduro, about stabilizing the oil price in Beijing in September did not yield results.
Russia is not a member of OPEC and has traditionally refused to reduce its output to influence prices, maintaining that it is technically challenging to turn oil wells on and off at short notice in the freezing Siberian winter.
The last time Russia cut production in coordination with other exporters was in 2002 when oil prices were below $20 a barrel. During the oil price collapse of 2009, OPEC members even accused Russia of boosting production to take advantage of production cuts implemented by the organization.
A further barrier to any deal is the frosty relationship between Russia and Saudi Arabia, the leading member of OPEC. The Kremlin is deeply suspicious of Riyadh, a close regional ally of the United States, and the two countries back opposing sides in Syria's bloody civil war.
© Copyright IBTimes 2023. All rights reserved.