Verizon Galaxy Nexus LTE: No-show Pushes Fans Away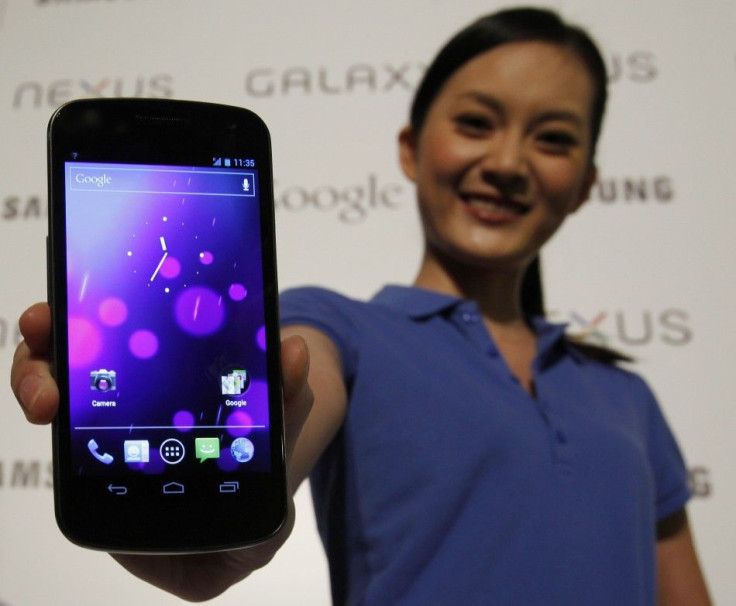 For Apple customers the disappointment of getting an iPhone 4S instead of a 5 was much like ripping off a Band Aid. The announcement came (on time) it was quick, painful and then people got over it. Verizon Galaxy Nexus fans; however, have taken one blow after another and still no official announcements have been made about the phone's release, which is causing loyal customers to look elsewhere.
The Galaxy Nexus was released in Europe last week, fueling the U.S rumor mill with hope of a launch in time for Thanksgiving. The phone never came, nor did Verizon's announcment of the official release date. Instead a picture of the phone, with its previous rumored name Nexus Prime, appeared in a Best Buy ad with a Nov.27 release date causing only more confusion and frustration.
Had Verizon re-branded the phone in the U.S? Had Best Buy used the wrong photograph or made a typo? Twitter was abuzz with questions that only created more hype for a potential Nov.27 release , which never came. The ad is still live on Best Buy with the same name, date and $299 price tag.
By this stage loyal Galaxy Nexus customers grew impatient, many tweeting about giving up and getting the iPhone 4S. Placed an order for the Iphone. Too many shenanigans around android launched and no viable world phone, John Coppedge tweeted.
On Monday, Galaxy Nexus hopefuls were presented with yet another rumor that pre-orders of the phone would start on Nov.29. Apparently Computer World's source, Mark Perk, was the only Verizon customer to have got a staff member to reveal the date. It won't be long now, pre-orders will start on Tuesday and the phone will be released on Dec.8, she was quoted as saying. But once again the pre-order was a no show.
Wow so Japan the UK and Canada will have the galaxy nexus before us... Google's home country, ThanksVerizon way to blow it, tweeted Carl Schweppe after the latest tease.
According to the Website thered99.com, Verizon has sent out an email confirming the release date of Dec.8 but there really is no way of knowing, especially as Verizon is holding back on an official statement.
Richi Jennings, a blogger for Computer World, believes the delay could be down to the in-call volume bug that was detected after the phone was released in Europe. Verizon doesn't want to knife the baby of other phone sales during what is probably the heaviest few days of retail sales in the entire year, Jennings writes.
The Nexus Prime is the first phone to support the new Android 4.0 Ice Cream Sandwich platform, which was designed to bridge the gap between Android 2.x and the 3.0 honeycombs. The latest Samsung phone comes with a dual core 1.2 GHz Texas Instruments OMAp4460 processor.
It comes with AMOLED 4.65 inch screen with a 720p resolution. It's 8.94mm thinness gives the phone a sleek finish and weighing only 135g. Despite being so slender and light the phone comes with a 16.30 GB storage and 1GB RAM giving it twice the memory of the iPhone 4S.
Other features:
5-megapixel camera: LED flash
Front-facing camera: 1.3MP unit
Video: 1080p
Connectivity: Bluetooth 3.0, WLAN, 3G.
Wi-Fi-802.11n
HSDPA speed: 21 Mbps
Battery: 1.750 mAh
But will these features be enough to keep Galaxy Nexus customers in the U.S. from purchasing the iPhone? The current outrage on Twitter suggests it won't.
© Copyright IBTimes 2023. All rights reserved.