Verizon Strike Update: The Company Makes Its Case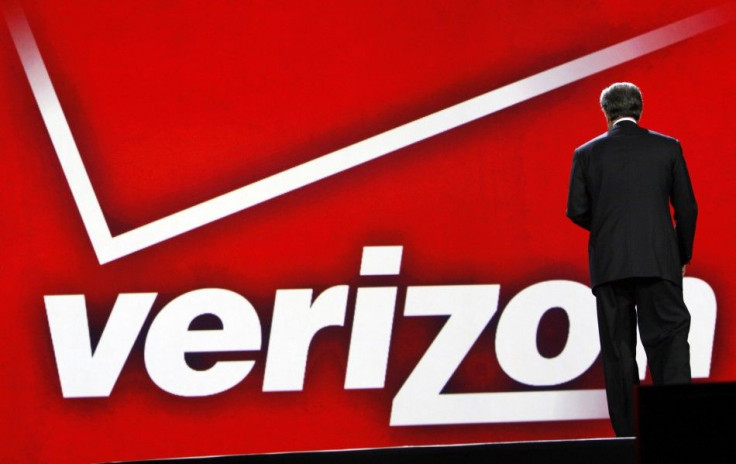 As the strike by 45,000 workers against Verizon Communications (NYSE: VZ) drags onto its twelfth day, the company has laid out its reasons for asking concessions from its aggrieved workforce.
"Verizon's proposal includes a highly competitive pay and benefits package near the top of those offered by comparable companies," the company stated on its Web site.
Verizon says its unionized technicians in the Northeast currently earn, on average, between $81,000 and $91,000 annually, with yearly benefit packages ranging between $42,000 and $51,000, including full health insurance coverage for employees and families, pension and paid vacation.
The unions counter that the annual salaries cited includes about two months of overtime.
The company insists that it needs to overhaul the benefits package for union members because the "wireline business has declined in recent years." Virtually all the strikers work in this sector.
"Health care costs continue to rise," the company stated.
"Verizon's health care plans are classified as 'Cadillac Plans' by the U.S. government, and cost the company $4 billion annually covering 800,000 employees, retirees and their families."
Moreover, Verizon took a charge of $962 million in 2010 due to a reduction in tax benefits related to healthcare benefits for retirees, who are believed to outnumber active workers.
"The unions and our employees must work with the company to find ways to address these economic realities," the company said.
Verizon is proposing that union workers make contributions to their healthcare premiums, as more than 135,000 non-union Verizon employees already do.
The company also said it needs more flexible work rules.
"With the decline in Verizon's wireline business, the company must find ways to ensure superior customer service while enhancing operating efficiencies," the company stated.
"To do so, the company is seeking changes to select union work rules that would allow expanded routing of calls and flexibility for call center representatives to handle certain types of calls without transferring customers to other centers. Currently, if a customer calls in with a question about a bill, the call goes to a rep who handles billing issues. While on the phone, if the customer asks the rep to check on a set-top box issue, under current rules, that customer has to be transferred to a tech-support representative - generally in another center. As part of our quest to increase flexibility, we're seeking the ability to have the billing rep check the box and potentially resolve the issue from their workstation. It's about simplifying the process. In the end, it eliminates a call transfer, cuts down on repair time and leads to a far better customer experience."
Although the wireline business is rapidly losing customers, Verizon insists it is committed to its success and invested $16.2 billion in its wireline network infrastructure in 2009 and 2010.
Verizon also denied charges that it has laid off too many union workers in recent years.
"The overwhelming number of union employees who've left the company over the past three years have departed through normal attrition, the spin-off of certain Verizon wireline assets and/or a generous enhanced buyout offer," the company stated.
The company also outright declared the accusation that its retired executives receive free health care as "false."
"Neither active nor retired Verizon executives receive free retiree health care," it said.
Another charge the company has faced that it has actively prevented its largely non-unionized wireless workers from forming a union.
It says Verizon Wireless employees "have made their own decision not to organize, and that decision is based on a thoughtful analysis of the facts. It was entirely their decision. The absence of unions in the rest of the wireless industry, in the cable industry that fiercely competes with Verizon for landline services, and in high-tech industries in general, is a reflection of employee free choice, not employer coercion."
© Copyright IBTimes 2023. All rights reserved.