Viacom Inc (VIAB) Earnings Preview: MTV, Nickelodeon Woes Soak Up 'SpongeBob' Profits In Q2 2015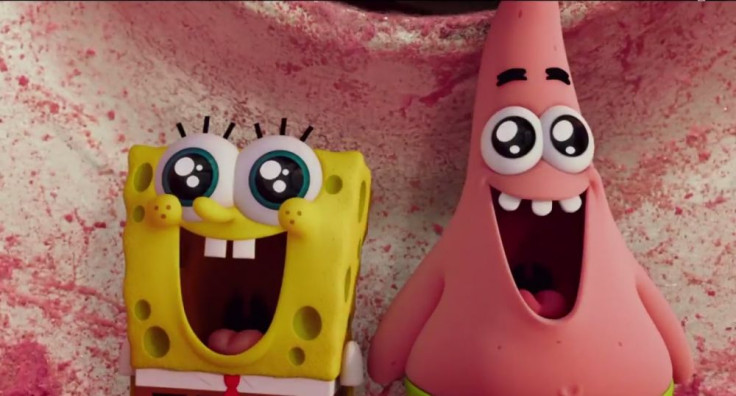 Media disruption and an exodus of younger viewers are two of the biggest challenges facing cable television this year, and Viacom Inc. (NASDAQ:VIAB), which is expected to report lackluster second-quarter 2015 earnings on Thursday, is facing both.
With the rise of cord-cutting and the proliferation of bundle-busting streaming services like Dish Network's Sling TV and Sony's PlayStation Vue, the cable industry has been in crisis mode for the past several months. Shifting media habits have impacted almost every genre of television, but they're especially troubling for Viacom, whose suite of cable networks includes a number of brands aimed at very young audiences, notably MTV and Nickelodeon. And if much of your revenue is dependent upon reaching viewers the old-fashioned way, that's kind of a problem.
"Viacom's ratings continued to get sequentially worse at most of its networks," Michael Nathanson, an analyst with MoffettNathanson, said of the quarter in a recent research note.
Analysts polled by Thomson Reuters expect Viacom to report net income of $435.3 billion, or $1.07 per share, down 1.3 percent from $482,000, or $1.08 per share, for the same period last year. Quarterly revenue is expected to rise 2.6 percent to $3.26 billion, compared to $3.17 billion a year earlier.
OTT Killed The Video Star
Viewership struggles at Viacom's flagship networks have been well-documented. As International Business Times reported earlier this month, MTV has lost ratings in its targeted demo for eight of the past nine consecutive quarters, and in six of those quarters it suffered double-digit declines. And it's been a similar story on Nickelodeon, whose core demographic of 2-to-11-year-olds are mostly too young to remember a time before mobile devices or DVRs. Many have no concept of what it's like to watch television on a set schedule.
An analysis of Nielsen data from MoffettNathanson showed ratings across Viacom's cable networks were down 22 percent in the first quarter of this year, with Nickelodeon hit the hardest. It's little wonder why Philippe Dauman, Viacom's chief executive, has been among the most vocal critics of Nielsen, the established audience-measurement platform on which advertising rates are based. It's also not surprising that Viacom is, as Variety reported, in talks with select advertisers about monetization methods based on consumer behavior, as opposed to viewership.
In the interim, traditional ratings still matter, and Viacom can't hide its struggles. Marci Ryvicker, a senior analyst with Wells Fargo, said in a recent research notethat she expects Viacom's domestic advertising to decline 5 percent compared to the same period last year.
Shortly after the quarter came to an end, Viacom announced a round of layoffs and strategic restructuring that it said would save the company $785 million. As part of its effort to adapt to shifting viewing habits, Viacom in January said it would join the over-the-top television revolution with a subscription-based online version of Nickelodeon. The service, called Noggin, launched in March for $5.99 a month.
But content delivery matters only if you have content worth delivering. "Going forward for Viacom, it comes down to the quality of original programming to attract a younger, fickle audience," Nathanson wrote.
Fortunately Viacom still has some enduring franchises. "The SpongeBob Movie: Sponge Out of Water," released in early February, generated $160 million at the domestic box office during the quarter, according to Nathanson. The film was a significant hit at a time of year when Hollywood studios are known to release movies with low expectations.
Viacom's Paramount Pictures also had a notable success with "Selma," the Oscar-winning historical drama released in December. According to Box Office Mojo, the film grossed $52 million domestically on a $20 million production budget. Nathanson expects Viacom's Filmed Entertainment division to report operating income of $255 million, an impressive 24.3 percent increase over the same period last year.
Eye On The Prize?
Viacom's declining fortunes had for months fueled speculation that the company would merge (once again) with CBS Corp. (NYSE:CBS), but Dauman shot down those rumors at an investor conference in March, as the New York Post reported.
Some analysts, meanwhile, say they just don't see it happening. "[W]e keep getting asked what the long-term strategy is here, and to us it feels like management is working to improve in certain areas so that the company can continue as a standalone entity," Ryvicker wrote. "In other words, we are not anticipating a major deal with CBS -- or any other programmer for that matter."
Viacom reports financial results on Thursday, before the opening bell. A conference call is scheduled for 8:30 a.m. Shares of Viacom stock closed Tuesday at $71.31, up 1.94 percent.
Christopher Zara is a senior writer who covers media and culture. News tips? Email me here. Follow me on Twitter @christopherzara.
© Copyright IBTimes 2023. All rights reserved.