Sorry, Millennials: You're Old And MTV Is Moving On To Generation Z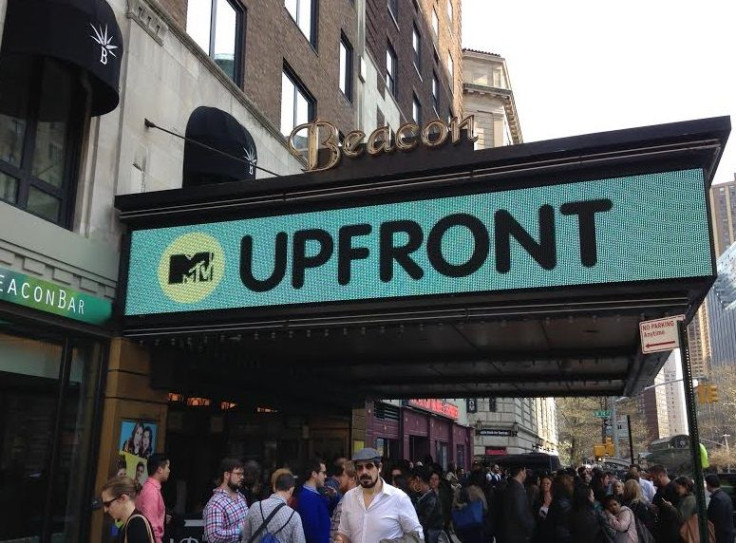 If you're tired of hearing about millennials -- and who isn't? -- you might want to revisit your old friends at MTV. The youth-aimed cable network, known for making radical shifts in its programming every few years, is already turning its attention to Generation Z, loosely defined as people born from the late 1990s to the present.
Generation Z may not have a proper name yet, but one thing you can't call them is millennials. Speaking at an upfront presentation in New York on Tuesday, Stephen Friedman, MTV's president, said there are stark contrasts between the two demographic cohorts and their tastes.
"These days as we zero in on the younger end of the [millennial] generation, and even look to the next generation -- which is moving into our audience -- we're seeing really stark differences," Friedman told the crowd at Beacon Theatre on Manhattan's Upper West Side. "Yes, their unbridled optimism, ambition and passion is still there and strong, but it's clouded with a lot of really complicated world events. They know their big dreams are going to be a lot harder to achieve."
Friedman said that means younger viewers are drawn to more "layered and ironic" entertainment, and he cited as an example the network's upcoming series "Scream," a slickly produced scripted thriller that merges the meta-horror sensibilities of Wes Craven's 1996 movie with the technology-laced world of 21st century teenagers. MTV is betting heavily on that and other scripted fare this season, including the sweeping fantasy epic "The Shannara Chronicles," which is currently shooting in New Zealand.
The network is also tapping into online culture with a reality series starring the YouTube phenom Todrick Hall and a late-night talk show developed with the CollegeHumor production studio Big Breakfast. MTV said Tuesday it has eight new series debuting this season, along with 10 returning series and more than 85 series in development.
The oldest millennials are now in their early 30s and rapidly approaching the tail end of MTV's 12-34 target demographic, so MTV is looking ahead to Generation Z. The network has been here before. In 2008, it made a conscious decision to bid farewell to Generation X and focus on millennials. The cyclical strategy shows how prominently generation-specific market research features in MTV's programming choices.
MTV's new season launches under the specter of declining TV ratings and shifting media habits. Speakers at Tuesday's upfront presentation repeatedly touted MTV's social audience of 220 million followers, and some took swipes at the limitations of current audience-measurement methods. Nielsen wasn't mentioned by name, but the message was clear: In the future, you may not find MTV's audience sitting in front of a TV.
Friedman said the network can be counted on to adapt. "We're doing what MTV has always done best, which is make new history," he said.
MTV is owned by Viacom Inc.
Christopher Zara is a senior writer who covers media and culture. News tips? Email me here. Follow me on Twitter @christopherzara.
© Copyright IBTimes 2023. All rights reserved.