Cable Ratings Crisis: 2014 Viewership Tumbles, Business Model Riskier As TV Habits Shift, Top Analyst Says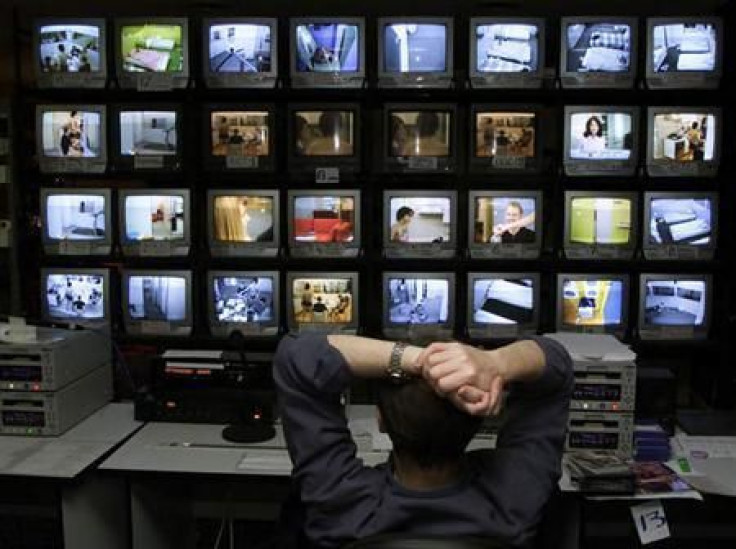 The biggest American horror story on cable last year, didn't come from FX -- it came from Nielsen. Ratings across national cable television networks tumbled 9 percent in 2014, triple the decline seen in 2013 and more than quadruple the 2 percent decline seen in 2012. To call it a crisis would be an understatement. If the trend continues, TV could be heading for a new dark ages.
In a research note Tuesday, Michael Nathanson, a senior analyst with MoffettNathanson LLC, examined the precipitous drop and what it means for some of the largest media companies, including Time Warner Inc., 21st Century Fox Inc., Viacom, AMC Networks and the Walt Disney Co., whose profit margins are largely dependent on cable advertising revenue. As viewers shift away from live telecasts, Nathanson said some categories of television are at greater risk than others.
"Cornerstone shows like 'Law & Order,' 'NCIS,' 'The Big Bang Theory' and movie nights are falling fast with few new hit product immediately available," Nathanson wrote. "As such, the cable network business model is moving to riskier and more expensive programing which will likely come at the expense of profit margins once [selling, general and administrative] cost cuts are lapped."
Culling through data from Nielsen Media, Nathanson found cable viewership was down across every category, with some categories seeing double-digit declines. News networks, on average, were down 9 percent compared to 2013, while movie channels were down 7 percent and Spanish-language networks 8 percent. Even sports, typically a DVR-proof genre, dropped 5 percent.
But it was entertainment and kids networks that saw the biggest drops, falling 11 percent and 10 percent, respectively. "Putting this all together, although we may take issue with the reported slope of the ratings decline in 2014, the growth of time-shifted technologies appears to be dramatically affecting viewing patterns for general entertainment and kids networks," Nathanson wrote.
For years, entertainment networks relied on a steady stream of reality shows, which are cheap to produce and popular with audiences. But that well may be running dry. On A&E, viewers lost interest in former hits like "Duck Dynasty" and "Storage Wars," which saw their ratings plummet 50 percent and 46 percent, respectively.
A Measurement Problem?
MoffettNathanson's research comes at a time when more media companies are reacting to the crisis by shooting the messenger. As viewership numbers have declined, criticism of Nielsen has increased, and calls for more thorough methods of audience measurement are reaching fever pitch. In an earnings call in November, Philippe Dauman, chief executive of Viacom, said the industry is in "a transitional moment with existing measurement services that have not caught up to the marketplace," as the New York Times reported. And in January, the long-suffering financial network CNBC pulled out of Nielsen ratings altogether, citing limitations on how it measures "out of home" audiences, or people who watch television in locations such as hotels and airports.
Nathanson agreed measurement issues could be a contributing factor, saying the decline can't be totally explained by DVRs and video on demand. But he added, "[I]t's hard to argue against the belief that shifting habits away from live, linear programing are a root cause."
Among the 35 entertainment networks examined in the report, Time Warner's TruTV saw the biggest decline at 46 percent. Among kids' networks, Viacom's Nickelodeon and Disney's Disney XD both saw declines of 15 percent.
Will the trend continue in 2015? Right now, that's the biggest cliffhanger on television.
Christopher Zara is a senior writer who covers media and culture. News tips? Email me here. Follow me on Twitter @christopherzara.
© Copyright IBTimes 2022. All rights reserved.
FOLLOW MORE IBT NEWS ON THE BELOW CHANNELS