Video Shows Actor Jason Mitchell's Profane Tirade On Delta Flight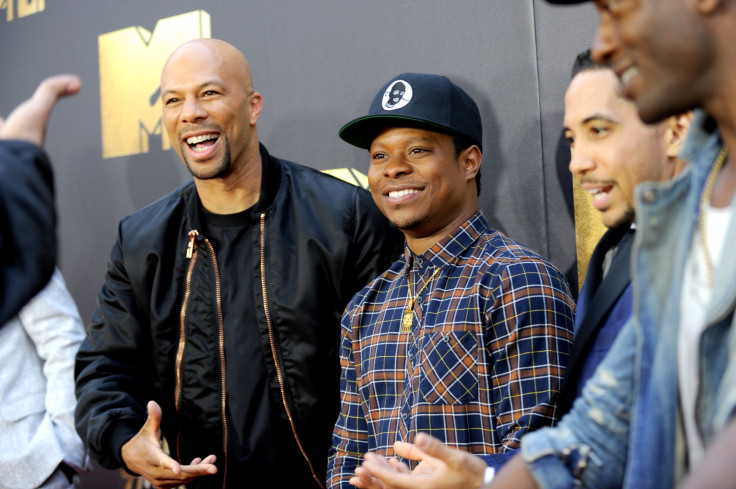 Jason Mitchell, the actor best known for his depiction of rapper Eazy-E in 2015's "Straight Outta Compton," was reportedly detained after an altercation aboard a Delta Air Lines flight over the weekend. Video of the incident was obtained by TMZ and later posted online.
The Sunday incident occurred after Mitchell arrived late to a first flight, for which he had a first class ticket, and was offered a seat below first class on a subsequent flight, a representative for Delta Air Lines told International Business Times Monday. TMZ reported Sunday that Mitchell originally claimed his seat aboard the carrier was double booked.
"The passenger was late checking in and missed his original flight from Las Vegas to Salt Lake City," the airline told IBT. "He was placed on standby on the next flight and confirmed into Delta Comfort+, on the only available seat. On that flight, 2252, he got into a verbal altercation with the crew, before ultimately exiting the aircraft and being taken into custody by law enforcement."
The airline added: "He was told prior to boarding, there were no 1st class seats available on the flight."
During the incident, Mitchell could be heard yelling profanities at both airline staff as well as passengers in the first class area of the plane's cabin. "P----," "f--- you" and other insults were among those heard from Mitchell during multiple video clips of the altercation. At one point, a first class passenger could be heard asking Mitchell to leave the plane so it could depart.
In a second clip obtained by TMZ, which appeared to be taken before the above video, Mitchell could be heard threatening to "smack the f---" out of another passenger. It was not clear Monday what the circumstances around the exchange entailed.
TMZ also reported that local law enforcement had to be called. While Delta Air Lines refused to press charges, Mitchell was reportedly handcuffed and detained.
"Eyewitnesses say Mitchell eventually got off the plane, but not before cops had to get involved. Law enforcement sources tell us," the site reported. "Mitchell was cuffed and detained when he finally left the aircraft, but Delta refused to press charges and he was released."
In an apparent response to the public incident, Mitchell on Monday posted a profanity-laced meme that referenced a scene from 1998's stoner comedy Half Baked.
Representatives for Mitchell did not immediately return IBT's request for comment.
© Copyright IBTimes 2023. All rights reserved.