American Airlines Refuses To Let Woman With Oxygen Tank Board Flight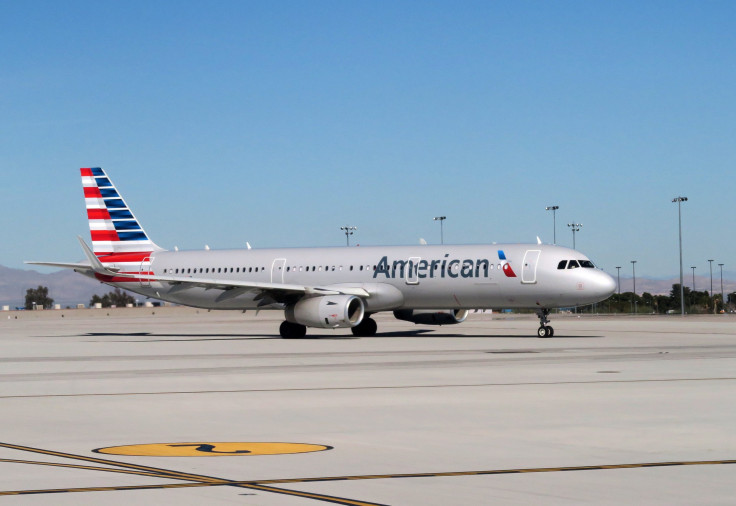 A Georgia woman who was prohibited from boarding an American Airlines flight Wednesday because of her oxygen tank claimed she was unable to get home. Betty Lewis told local news that she was stuck in St. Louis after the airline refused to let her get on her flight and went as far as to suggest she spend hundreds of dollars on a different tank that she cannot afford.
Lewis told Fox-affiliate KTVI that she was able to board a United Airlines flight Aug. 10 from Atlanta to Chicago but was unable to continue to get back home after attempting to board on American Airlines. The news station identified Lewis as "oxygen tank dependent."
"They told me that I could not take it on with me!" Lewis said. "That I could not board the plane with oxygen on. I'm like, you got to be kidding me."
Reached for comment by International Business Times, the airline said that the type of oxygen tank that Lewis uses is not permitted on flights, as per Federal Aviation Administration (FAA) regulations.
"This type of oxygen tank is not permitted on any commercial aircraft under federal regulations. This is not an airline policy, but set by the FAA," an American Airlines representative told IBT. "She did not fly to St. Louis on American — so I can't speak to why she was permitted to fly with the oxygen."
The airline did not provide any other details to IBT about how the incident was handled.
KTVI said it reached out to United Airlines about why Lewis had been able to board a flight if her oxygen tank fell outside of FAA regulations and was reportedly forwarded to the carrier's policy.
Lewis was in St. Louis after traveling by car from Chicago to visit her aunt, she said. She was scheduled to fly home from St. Louis Lambert International Airport before her plans were foiled. American Airlines provided her with hotel accommodations for the evening, and she was told to return Thursday to make other flight arrangements. However, Lewis was told upon returning that she should purchase a tank that can cost up to $400.
Lewis said that she can't afford a flight with another carrier, and it was not clear Friday whether she had been able to get home.
American Airlines has made headlines in recent weeks for several other incidents. The airline is presently facing a lawsuit by from a woman who claims one of the carrier's flight attendants deliberately destroyed her wedding dress. In a separate incident, a man was served what he described as "the worst meal I've ever been offered in a premium cabin" after ordering a lobster roll. The airline later told IBT the meal was not up to its standards and issued an apology.
© Copyright IBTimes 2022. All rights reserved.
FOLLOW MORE IBT NEWS ON THE BELOW CHANNELS