Video Shows Tesla 'Bioweapon Defense Mode' Saves Drivers From California Fires Pollution [Watch]
Immense amounts of smoke, soot and ash or dust can clog a car's air filtration; filters you'll need to survive these life-threatening experiences.
Survivors of horrific wildfires such as those in California in 2017, 2018 and this year will attest to this fact. California is currently beset by simultaneous wildfires that have destroyed thousands of acres in both the northern and southern parts of the state.
There's the Sandalwood Fire and the Saddleridge Fire, currently the largest in California, which burned more than 7,500 acres and destroyed around 31 homes by Saturday. The South Coast Air Quality Management District keeps urging residents to protect themselves from heavy smoke and dangerous air conditions.
Right now, car air filters that meet the tough HEPA (high-efficiency particulate air) standards are a must. Prevailing standards require a HEPA air filter must remove from the air that passes through it at least 99.95 percent (European Standard)[4] or 99.97 percent (ASME, U.S. DOE) of particles whose diameter is greater than or equal to 0.3 µm (micrometer).
The HEPA filters on the Tesla Model X and Model S meet this demanding standard and some Model X owners are glad it does. Tesla introduced a brand new HEPA air filter system to the Model X in 2015.
The Model X has the unique distinction of being the world's first car to have a HEPA-grade filter. Following the release of the Model X, Tesla has updated the Model S to carry an optional HEPA air filter.
The HEPA filter on the Model X is massive -- about 10 times larger than a normal car filter. When working at full capacity, this mammoth filter enters a "Bioweapon Defense Mode" (BWD).
Tesla said this filter is "100 times more effective than premium automotive filters" because it removes "at least 99.97% of fine particulate matter and gaseous pollutants, as well as bacteria, viruses, pollen and mold spores."
During the deadly 2017 California wildfires, Tesla CEO Elon Musk suggested the Bioweapon Defense Mode might be useful in escaping some areas where the air quality became extremely bad due to the fires and the overwhelming soot and dirt from it.
California's 2019 wildfire season that ignited last week saw some owners praising the HEPA filters in their Model Xs.
A Tesla owner posted this scary video driving through an area with raging fires. As might be expected, the air outside his Model X was engulfed in burnt particles and dangerously hot winds.
Bioweapon defense mode at its finest. from r/teslamotors
He said his Tesla's BWD was activated, "but as soon as I saw the fire I was like LETS TURN ON BWD… it felt pretty epic hitting that button knowing that it would be filtering the air from the fire."
Several other owners report the air filtration system did preserve the clean and healthy air quality inside their EVs. The relentless wildfires have already burned several thousand acres in California.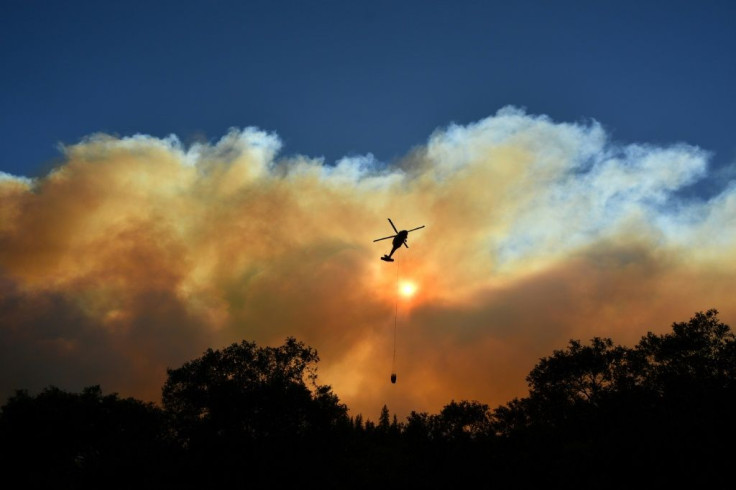 © Copyright IBTimes 2023. All rights reserved.