Vietnam Celebrates War Anniversary, Slams 'Barbarous' American Crimes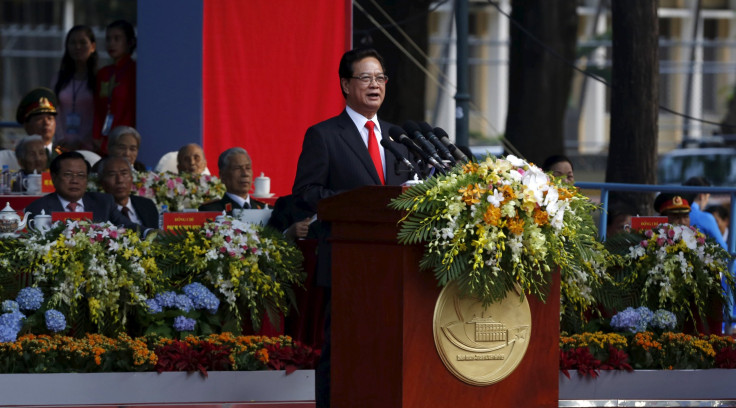 Vietnam's Prime Minister Nguyen Tan Dung slammed the "barbarous crimes" committed by the United States during the Vietnam War. During his comments, made on Thursday during an address marking four decades since the capture of Saigon by Communist forces, Dung called the "reunification" of Vietnam a victory of "ardent patriotism."
"They (the U.S.) committed countless barbarous crimes, caused immeasurable losses and pain to our people and country," Dung reportedly said, while addressing a crowd of the country's top leaders, civilians and war veterans in what is now known as Ho Chi Minh City.
Thousands of Vietnamese reportedly gathered on the city's streets, where parades were held and celebratory speeches were given to mark the fortieth anniversary of an event that delivered a painful blow to American moral and military prestige. The capture of Saigon by the People's Army of Vietnam and the National Liberation Front of South Vietnam on April 30, 1975, marked the end of a war that lasted close to two decades. Millions of Vietnamese civilians were killed in the war and over 58,000 American soldiers died -- a loss that contributed to the eventual rise of a vociferous anti-war movement in the U.S.
During his speech, Dung called the fall of Saigon a "glorious chapter" in the victory against "U.S. imperialists and its henchmen," according to local media reports. However, he added, Vietnam was "putting the past behind and looking forward to the future."
Since the end of the war, the two countries have sought to improve bilateral ties. The once-communist Vietnam has long abandoned the Soviet economic model and embraced capitalism. In 2014, bilateral trade between the U.S. and Vietnam exceeded $36 billion, and the former is currently one of Vietnam's biggest foreign investors.
"The government is aware that the past overshadows its relationship with the U.S.," Alexander Vuving, a security analyst at the Asia-Pacific Center for Security Studies in Hawaii, told Bloomberg. "They don't want to forget about the past. But they want to look to the future and that resonates with the general population."
© Copyright IBTimes 2023. All rights reserved.