Vietnam And India Sign Oil, Naval Agreement Amid South China Sea Disputes, Angering Beijing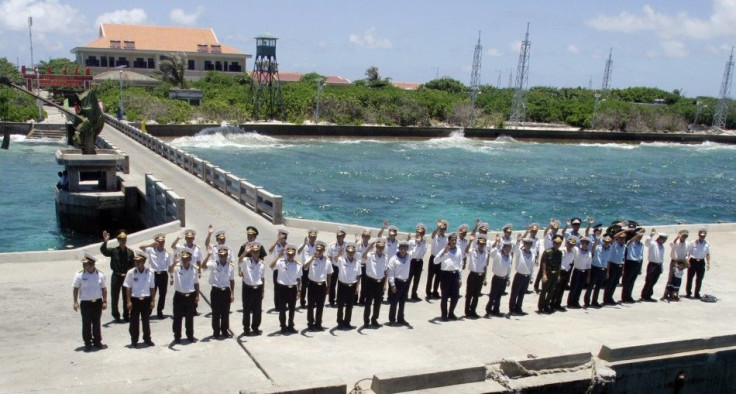 India and Vietnam are forging strong geopolitical ties, much to the concern of China, which is engaged in territorial disputes with both countries. On Tuesday, Vietnam offered India two oil-exploration blocks located in disputed South China Sea waters, prompting a sharp reaction from Beijing.
Signed during Vietnamese Prime Minster Nguyen Tan Dung's two-day visit to India and meeting with Prime Minister Narendra Modi, the oil block contracts were among several agreements the two nations made. According to Reuters, Modi and Dung also signed the first significant military sales deal between the two nations, with India selling new naval vessels to Vietnam, using a $100 million credit line for defense purchases that was established last month.
According to Indian news sources, the oil blocks fall under Vietnam's exclusive economic zone as designated under the United Nations Law of the Sea, including areas around the Spratly Islands, known to the Chinese as the Nansha Islands, that China claims fall in its maritime territory.
"China has indisputable sovereignty over the Nansha Islands," Foreign Ministry spokesperson Hong Lei said in a press briefing in Beijing on Wednesday. "Any lawful oil exploration activity in the South China Sea is fine by us. But if such activity undermines sovereignty and interests of China, we are firmly opposed to this."
Hanoi and Beijing have gone head-to-head over the oil-rich Spratly/Nansha Islands in the South China Sea. Earlier this year, violent protests erupted after expatriate Chinese clashed with Vietnamese over Beijing's decision to erect an oil rig in the same exclusive economic zone waters where India will soon be exploring for oil. Beijing responded by saying the oil rig's position is in line with its definition of maritime borders, defined by the "nine-dash line," which includes about 90 percent of the South China Sea.
Modi and Dung released a joint statement following the deal, standing for the freedom of navigation in the air and water of the South China Sea because it is a crucial economic passage and trade route for all of Asia. The two prime ministers urged all contending parties to resolve issues through peaceful means using international law as guidance.
China insists that the issue be resolved through "dialogue and consultations by countries directly involved," adding that other countries should respect the efforts of those trying to maintain regional peace.
© Copyright IBTimes 2023. All rights reserved.