Vietnam Targets Bloggers, But Voices Of Dissent Won't Pipe Down
ANALYSIS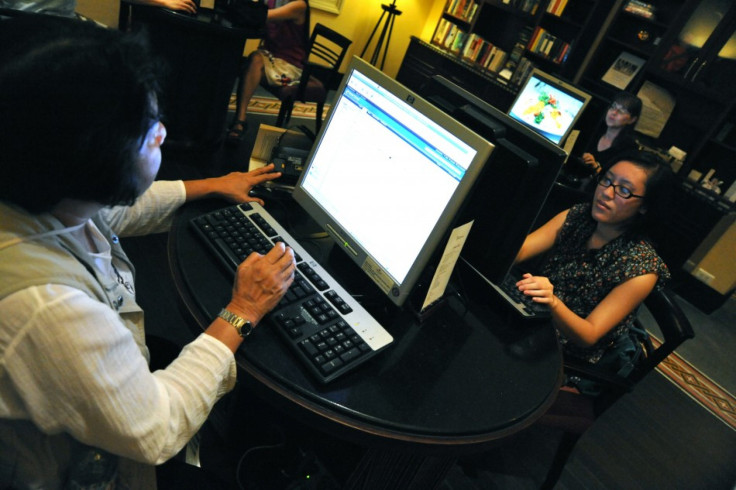 The voices of dissent in Vietnam have been growing louder in recent months -- and a recent official statement shows the government is itching to silence them.
On the Communist government's website on Wednesday, Prime Minister Nguyen Tan Dung ordered investigations into any Vietnamese blogs and websites that are "anti-party" or "anti-state."
The statement targeted three particular blogs that often criticize the government.
"This is a wicked plot of the hostile forces," said the statement, according to the BBC, adding that the offending blogs had "slandered the country's leadership, fabricated and distorted information, agitated against the party and the state, and caused suspicion and mistrust in society."
One blog, Dab Lam Bao, responded by refusing to submit to government authorities.
"Dan Lam Bao will continue to provide information and diverse points of view to represent the people," said a post on Thursday, adding that its authors "are prepared to be repressed and imprisoned."
Earlier this summer, Vietnam's get-tough policy on anti-government bloggers took a tragic turn.
The mother of a Vietnamese blogger named Ta Phong Tan, set herself on fire in front of a government office to protest her daughter's detention. She died from her injuries.
The daughter, who is facing charges of anti-state propaganda, could be sentenced to up to 20 years in prison.
Thus, the government's latest declarations are nothing new for Vietnam, which does not guarantee the right to free speech. There are restrictions on religious practices, censors on the media, arbitrary applications of justice and reports of torture in state prisons.
According to a January report from Human Rights Watch -- long before Wednesday's statement -- bloggers who voice opposition "are routinely subject to police harassment and intrusive surveillance, detained incommunicado for long periods of time without access to legal counsel, and sentenced to increasingly long terms in prison for violating vague national security laws."
So, it is commendable that several Vietnamese bloggers have risked their livelihoods in order to resist repression.
Lately, the economy has become a particularly touchy subject. National GDP growth slowed down to about 4.4 percent this year, with capitalist-style economic growth increasingly hemmed in by a Communist state that is burdened with rampant corruption.
In this environment, the wealth gap has grown dramatically.
The issue came to the fore earlier this month, when the young daughter of a Communist Party leader was inexplicably granted leadership of a huge state-owned construction company. The New York Times reports that the recent college graduate, estimated to be just 24 years old, wore a pink dress and heels -- topped by a snow-white hard hat -- in a tour of one of her company's building sites.
It was left to unofficial bloggers to give this event the coverage it deserved.
"Taking a little girl who just graduated from journalism school and making her the director-general of a construction company is no different than making a one-legged man a soccer goalie," said a post on popular blog called Pham Viet Dao.
"Sorry to say -- this is so stupid."
The government clearly recognizes that all is not well, and its vow to increase online censorship is just one of many indications that this is the case.
Last month, security forces arrested Nguyen Duc Kien, one of Vietnam's most high-profile businessmen, on charges of corruption. The event signified major power struggles at high levels, and news of the arrest set off a 4.8 percent drop in the national stock market on Aug. 21.
Even President Truong Tan Sang recently penned an article that actually took an apologetic tone, blaming Vietnam's woes on the "lifestyle of a group of party members and officials," according to the New York Times.
"We should be proud about what we have done, but in the eyes of our ancestors, we should also feel ashamed for our weakness and failures, which have been preventing the growth of the nation," Sang wrote.
Vietnamese citizens are disinclined to trust the government as a source of information. That could be why Dan Lam Bao saw a huge traffic spike shortly following the government's crackdown plan.
"Dam Lam Bao stands with the general population," read the blog's Thursday post. "Dan Lam Bao is on the side of the people. ... The fatherland above all. Dan Lam Bao is independent, unbiased and not controlled by any political party."
© Copyright IBTimes 2022. All rights reserved.
FOLLOW MORE IBT NEWS ON THE BELOW CHANNELS