Virgin Atlantic Clears Cell Phone Usage For Takeoff, But It Will Cost You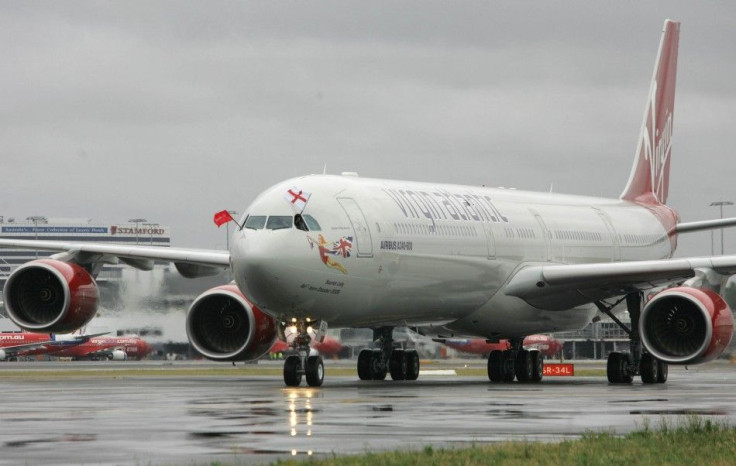 If these cool Sir Richard Branson ice cubes aren't enough, Virgin Atlantic is giving travelers another reason to choose their airline - cell phone use has been cleared for takeoff by the company.
We have listened to what customers want and connectivity in the air is always on the wish list, Virgin Atlantic Chief Operating Officer Steve Griffiths said, according to the Daily Mail.
Virgin Atlantic is the first British airline carrier to allow cell phone service on trans-Atlantic flights from London to New York, which went into effect Tuesday.
Cell phone use will be allowed on about 20 airplanes in Virgin Atlantic's fleet by the end of the year.
The company's fleet of Boeing 747s are also set to be retrofitted with the service.
Many people will have experienced that moment when youre about to take off on a 10-hour flight and you need to send an important message to the office, or even reminding a family member to feed the cat! said Greg Dawson, director of corporate communications for Virgin Atlantic. Its also quite fun to call home and say 'Guess where I am' - not many people will think you;re travelling at 35,000ft above the Atlantic Ocean.
Travelers will be able to make phone calls, send and receive text messages and access the Internet on Virgin Atlantic's Airbus A330, according to the Daily Mail.
The convenient service comes at a price, however.
Virgin will be charging $1.20 a minute for the privilege and only six passengers can use the service at a time, according to CNET.
The service is intended for use in exceptional situations, when passengers need to send an SMS, make a quick call, or access an e-mail on a BlackBerry, Virgin said, as reported by CNET.
The service should have mass appeal among business travelers, reported the Associated Press, although other passengers may get annoyed if their seatmate is using their cell phone mid-flight.
I suspect most passengers, like myself, would prefer not to listen to somebody on the phone for what might be hours, airline analyst Robert Mann told the AP.
Emirates, an airline based in Dubai, was the first airline carrier to allow cell phone usage in 2008. Since then, other Middle Eastern companies such as Oman Air and Royal Jordanian followed suit.
© Copyright IBTimes 2023. All rights reserved.
FOLLOW MORE IBT NEWS ON THE BELOW CHANNELS